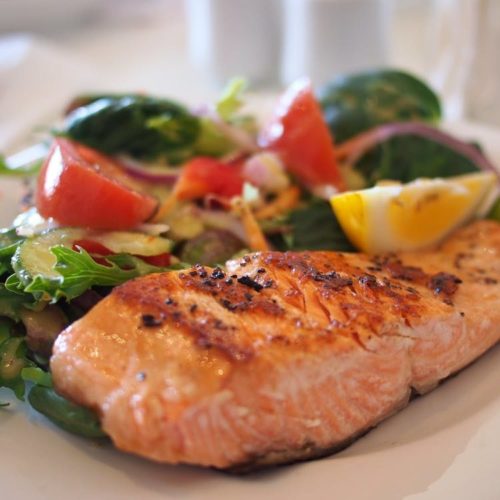 So as a wedding planner, I get asked a lot of questions and this is one that I have seen asked again and again on local wedding boards. I'm very honest with my couples, so let me be honest with you. This should be a no-brainer. Your vendors are working hard for you all day.  Would you want to go without a meal while working?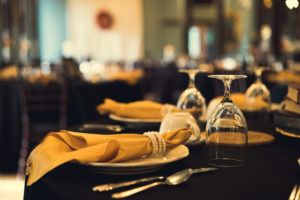 My boss doesn't pay for my meals, why should I pay for theirs?
You are correct!  Your boss doesn't pay for your meals, instead you get 30-60 minutes to go and get your own meal to eat.  So when would you like me to dismiss the DJ and photographer?  I'm sure you won't miss the music or holding up your dances till they get back.
Seriously, vendors are human too and they want to eat.  It's often time even written in their contracts that you must provide a warm meal and a place for them to sit.  So that's my first piece of advice, check your contracts and see what it says.
My second piece of advice is to talk to your caterer and see if they offer "vendor meals".  Sometimes they can give nice pasta instead of the filets you are serving, and this is acceptable!  Some give a discount on vendor meals to be nice to you for serving your vendors.  If anything, giving them the cheapest option of the meals you are serving your guests is completely acceptable!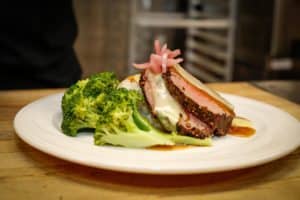 My caterer doesn't give a discount but said they can make boxed lunches for the vendors.
OK, while yes this is food, and yes it is at least something, it is not a nice thing to do to your vendors.  Boxed lunches are generally made well before other things have been made.  Now you are serving stale bread with turkey, cheese and potato salad.  Maybe a bag of chips. If your caterer only offers this or your full priced meal, then pay full price.  All this will do is aggravate your vendors and they will not work as hard for you as the night wears on.
Your wedding photographer is probably working 10-12 hours to capture your day.  Your DJ shows up well in advance of your cocktail hour for setup and doesn't leave until about an hour after the shindig is over.
As a wedding planner, I can tell you that I am the first in and last out.  I work on average of 12 hours on the day, sometimes more.  I usually have a great breakfast because I know I am not going to eat until dinner.  When I remember I get to shove a granola bar down my throat with a bottle of water sometime between 12-4pm.  It is exhausting to work weddings and it takes a lot out of you.  Being given a nice warm meal with a table to sit at makes you feel appreciated and will help keep you going for the last 5 hours or more.
Wait, should I put them at a table with my guest?  How does that work?
This can vary per wedding.  The best thing you can do is to have a table at the back of the room specifically for your vendors.  No decor needed, so don't worry about the extra money on that.  If you can't put them in the room, then they need somewhere close enough to know what's going on.
I always recommend sitting the photographer at a guest table if this is the situation because then at least they are still in the room to capture anything that may happen.  Some DJs like to eat at their booth, some like to step away.  I personally don't care where I sit as long as I have a seat.  I tend to take a few bites and then go back into the main room to make sure things are going well.  When I am in wedding planner mode, I tend to not stay away for long, it's just not in my nature.  Again, check your contracts, it's probably written in there.  It's not?  Then ask your vendors!!

So who all do I need to feed then?
In short, anyone that is working your wedding through dinner.
The long list:
Wedding Planner & Assistants
DJ
Photographer
Videographer
Any other vendors that will be there through dinner, that are not attached to your caterer.  The caterer generally feeds its own staff if they need to be fed.
When in doubt, ask your vendor.  It's just the nice thing to do.
And speaking of food, let's talk about lunch.  You're going to a salon and will be eating lunch afterwards, great.  You're having someone come to you for wedding day hair and makeup, and will be eating lunch where you are at?  Offer them food.  Keep your vendors happy and they will go above and beyond for you.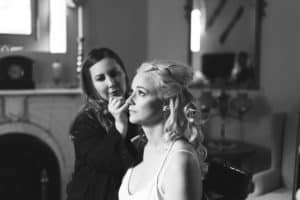 I don't want my vendors to miss anything, when should they eat?
When you do.  If the food being served is in a buffet line, as the wedding planner, I will make sure you and your party are taken care of and then I will send the vendors right behind.  Depending on the time, I may send VIP family first.  If your dinner is being plated, your caterer should know where the vendors will be eating and have the food to them right after you get yours.  Seeing a pattern here?
This is really important because your vendors need to be ready to move as soon as you are.  And shoveling food into their face just to get something down because they were only given 10 minutes to eat, is not an ideal thing.  As the wedding planner, I know that I need to be available at all times, hence why I have an assistant.  This is for many reasons, but one of those reasons is so that my assistant can eat while I watch the floor.  Then when she is done I go eat.  Sometimes I don't eat until after all the events have happened and the dance floor is open.  Everything gets planned and scheduled and worked out before the wedding day so that everyone is fed a proper meal that night.
You want to add a cherry on top of the awesome meal you just served?  Make sure to offer your vendors cake during the night or have some boxed for them to take home.  It takes a bit to unwind after a wedding, so a late night snack is always something that is appreciated!