So you've got your guest list finalized, your venue of choice is booked and your budget is set so you can plan the rest of your wedding day.  Then it happens. You're reviewing your contract with your DJ and see a clause about feeding him at the reception. You stop and say, "Oh my god, I didn't even think about that". This is just one prime example of a hidden expense that a lot of couples don't think about when they start to plan their wedding.
I mean wedding planning is stressful enough, you don't want to be hit with hidden expenses. Now of course the benefit of hiring a wedding planner like myself, is that I can prepare you for these in advance. But let's say you haven't hired me just yet. Here is a list of a few hidden expenses that can occur when planning a wedding.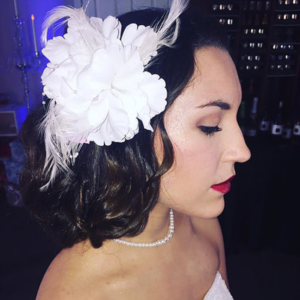 Hair and Makeup Trials
Some artists include trials in their fees, some don't. They generally are less then the cost of what's needed on your wedding day, but sometimes can be the same. Make sure when you're talking with your chosen artist you discuss trials and add those fees to your budget.
Extra Stationary
When you start your wedding planning you know you're going to need invitations. You may know of wanting or needing programs for the ceremony. But you're probably not aware of the other stationary that is typically found at weddings:  escort cards, table numbers, table assignment signs, menu cards, general signage throughout the wedding for your guestbook table or bar, etc.  There's quite a few places where stationary is used, and if it's not done by stationary it is done in some way, shape or form. So you need to be prepared for those small expenses that can add up.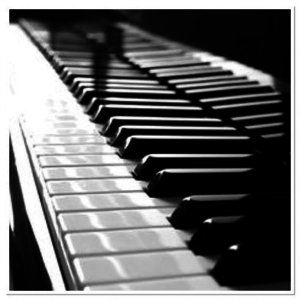 Ceremony music
Surprisingly a common thing I run into with my Wedding Management clients who are getting married anywhere that's not a place of worship, is that they didn't think about ceremony music. Getting your DJ to set up at two locations or finding a live musician to play for you costs money and is not something that is included in a basic DJ package.
Tips and Gratuities
The general rule of thumb is that tips are not expected, but is a wonderful way to thank your vendors for helping make your wedding day so special. Now there are some vendors where is is expected, and those ones usually have it written in their contracts. So make sure you're looking over them closely. Not only to see what you are spending on what, but to also make sure that you don't tip twice. (On a personal note, I never expect a tip.  The way to show me you're thankful is a nice thank you card with maybe a few bucks for a cup of coffee.) I do know that every vendor truly appreciates a positive review left on their social media accounts. That's the best way for them to get more clients is from people like you spreading the word of their fabulous work.
Feeding Your Vendors
As I mentioned, feeding your vendors is very important. People like your photographer and your wedding planner have been with you all day. It's nice to give them a good meal so they don't pass out on you. Some caterers even offer something called "vendor meals", it's cheaper for you but still something substantial for your vendors.  Sometimes your vendors will eat hidden away, sometimes couples will use their vendors to fill in holes at tables or have a special table in the back specifically for vendors. Check with your creative team to see what they prefer.  Either way make sure they are taken care of that way they will be strong to finish out your night, even after you're gone and they're still cleaning up.
This is a topic that I can really expand on, so I know I'll be writing more later.  Check back for the rest of my tips on hidden expenses for your wedding day planning.  In the meantime I will leave you with this tip: check and double check your contracts.
Read them thoroughly and all the fine print. See what you are spending your money on and what you should expect. This is just one of the things that I do for all my clients when they hire me to plan their wedding. It doesn't matter if they hire me for Full Planning or for just Wedding Management. It really is an important step that you must do to ensure you have everything covered.