Choosing a bridesmaid dress for the females in your wedding party is no easy task, but it can be one of the most fun parts of the wedding planning process. Inviting the special women in your life to be your bridesmaids; your sisters, your lifelong friends, your cousins, and special family friends; is a way to seal important friendships during this very special time in your life.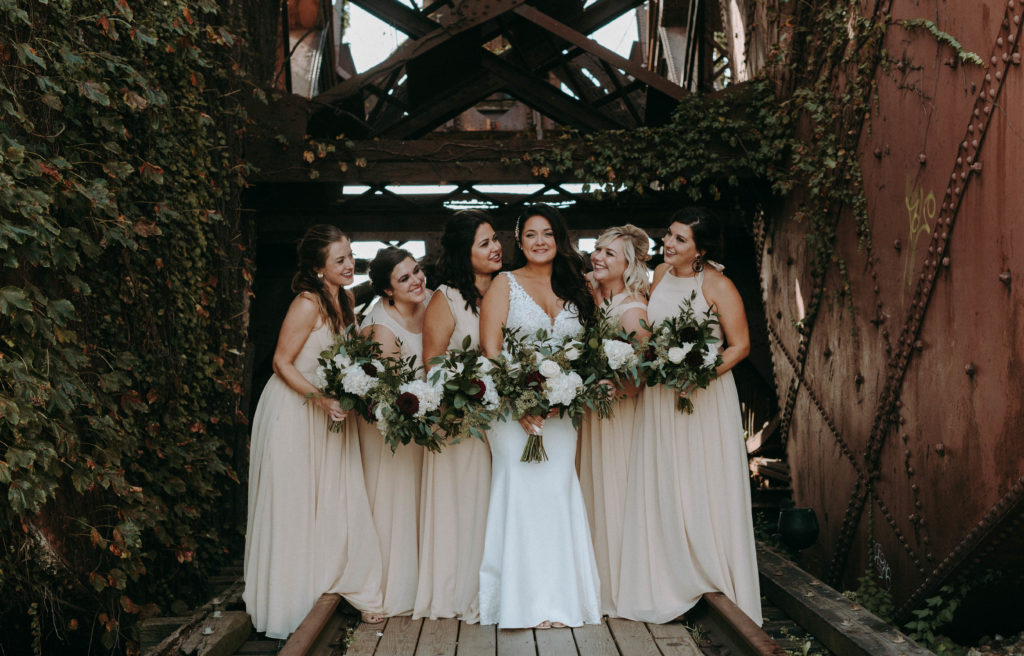 Tips on Choosing the Right Bridesmaid Dresses
Naturally, it's the couple who will be the focus of attention on the wedding day, but it's important for the bridesmaids to look gorgeous too. Choose something simple and not overdecorated or detailed, but which will make your bridesmaids look elegant and sophisticated.
It's important to choose a dress style which will flatter everyone's figure. This is never an easy task, but empire waists and A-line or princess skirts will tend to suit most shapes and sizes. A very nice alternative, and one I recommend, is to choose the fabrics and colors and allow each individual bridesmaid to choose her own dress style. Separates are definitely an option too. Mixing and matching separate tops and skirts makes it easier to find a style that suits each individual bridesmaid.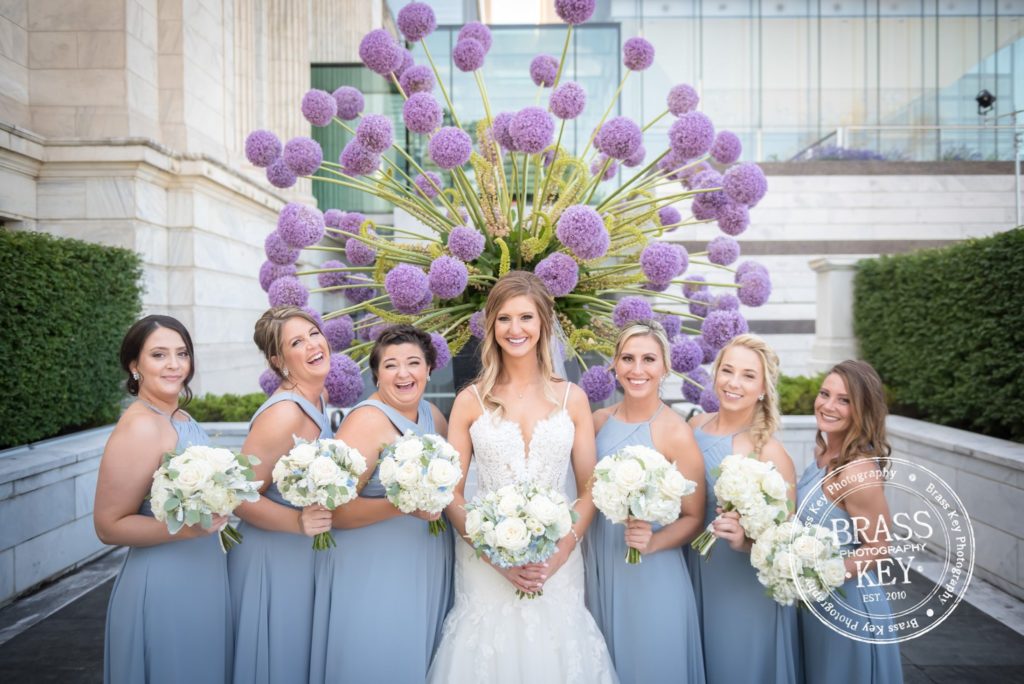 Always keep a budget in mind for your bridesmaid's gowns. Some times you can find sales or dresses even cheaper if you go to the right store. If you have your heart set on a more expensive gown, or one of your bridesmaids is financially unable to purchase the gown, you might consider helping out or give another dress option. Having someone be a part of your big day is more important.
Classic Looks for Bridesmaids
Any kind of formal gown, semi-formal, or evening dress can be chosen as a bridesmaids gown, so you have literally thousands of options. Satin, organza, chiffon, georgette, tulle, lace, brocades, and crepe are all classic fabrics for bridesmaid dresses.
You should think about the time of year you plan to hold the wedding, and how this will affect your gown choices. Choose lighter fabrics for summer, and a sleeveless or even a strapless dress style. If your wedding is planned for a cooler time in the year, long skirts and sleeves are best, or include a shawl or wrap as a gift.
Though a lot of people tend to choose their colors according to the time or season of the year, it's not really necessary.  If you want a color that isn't typically seen in the winter, do it anyways.  My only recommendation is to make sure they match your floral choices so your gowns will tone in nicely with the bouquets. Discussing your color ideas with your florist will make the job of choosing colors much easier. In the end, black never goes out of style.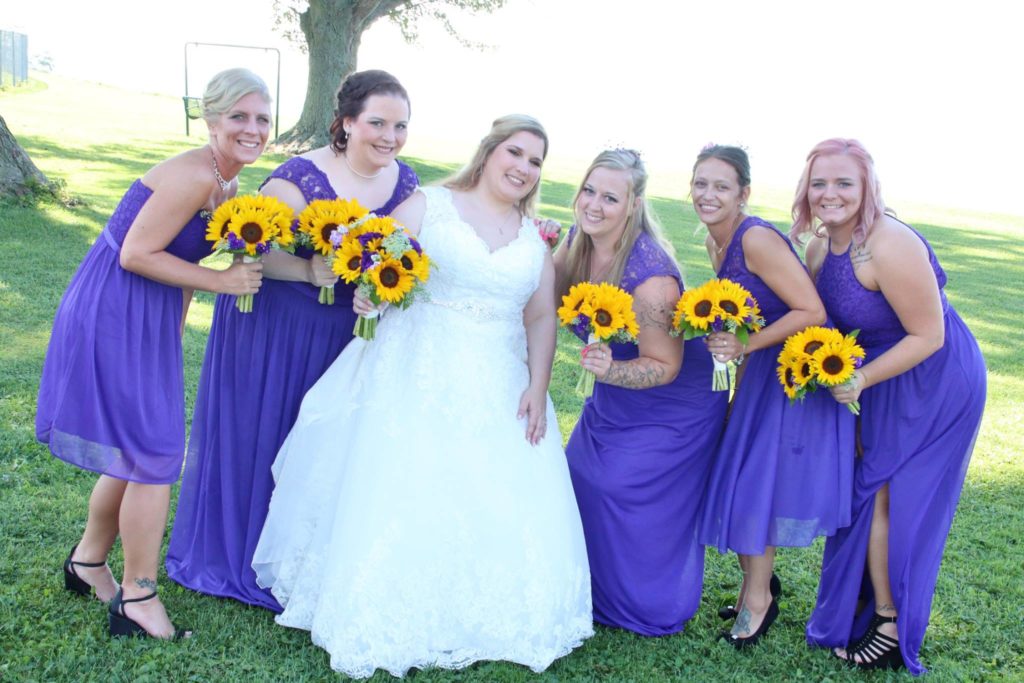 Accessories for Bridesmaids
The simplest look will tend to work best, so accessories should best be kept to a minimum. Often a simple pair of earrings or necklaces are all the jewelry you'll need. If you want to give a gift and keep things uniform, you can also gift jewelry to your bridesmaids to be worn on your wedding day.
Keep comfort as well as style in mind when you choose shoes for your bridesmaids. Very high heels may be uncomfortable to stand in for any period of time. I once wore 3.5″ heels and personally was in pain because I don't wear heels regularly. So keep that in mind as well as the fact that the bridesmaids will most likely be wearing the shoes for the wedding ceremony and the reception. Choose shoes which will be comfortable to wear all day, then dance away the night.