The wedding cake. A staple of a wedding celebration and most people expect to see one. But today people need to throw their expectations out the window. Don't get me wrong, about 80% of my couples opt for a wedding cake, but the other 20% have something different. From cupcakes to donuts to pies to cookies…..desserts at a wedding are now more of a reflection of the couple.
The first thing you need to do before you start shopping for your dessert is to decide what you want. This is because a lot of bakers can do many different types of desserts, but some only offer cakes, or cupcakes, or cookies, etc. So it is important to know the type of dessert you want so you don't waste your or their time if they can't make the type of dessert you're looking for.
Then comes the fun part, the tastings. Dive right in here and try out a few different places. Reach out to them before you head out and make sure that they offer tastings and how they work.
Almost all places need you to give them advance notice. Some require an appointment, some send it home with you to do on your own, some have monthly events you have to sign up to attend. Keep in mind that some places do charge. You are picking up a product that they cannot get back and this is a very reasonable request. Some even take the cost of the tasting off of your final bill if you go with them.
Questions to Ask Your Baker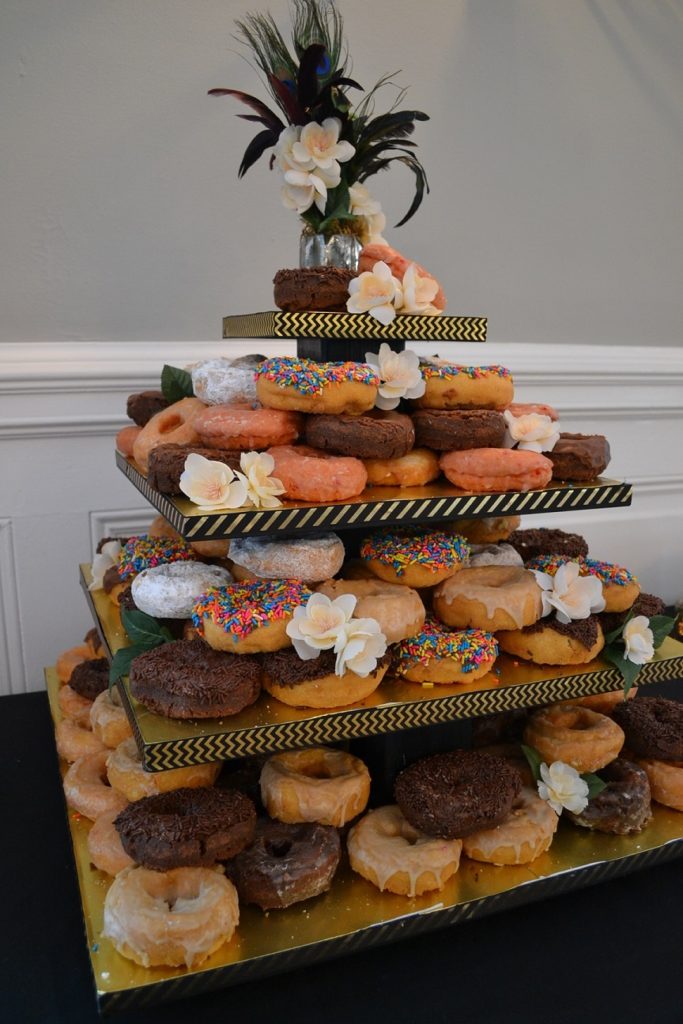 Most importantly, have a list of questions you want to ask. Here are a few examples of questions to ask before you schedule your tasting or while you are meeting with them.
What flavors and options do you offer?
What will the estimated price of our cake/desserts be?
What are your payment requirements? (aka deposit, final payment due, etc.)
Do you offer other desserts as well?
Do you offer cake/display stand rentals?
Do you offer organic, vegan, or gluten-free options?
How do we choose a design?
Will the cake be finished with buttercream or fondant?
Is there a delivery fee?
How far in advance will our cake be prepared?
If you don't know what places to start talking to, give me a call. All of my couples receive a recommended vendors list that includes professionals I have personally worked with and love what they do.