I often get asked by friends for help and advice when they start their wedding planning.  I love to help where I can, but it's not as often that I actually get asked to help on the day itself. I'm so glad Tara reached out to me because I absolutely loved being able to help on their big day.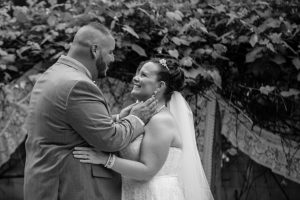 When I met with Tara to go over all the final details I could tell that this day was going to be special. Her style has always seemed to have been simple and sweet to me. She's so fun and easy going and her fiance Josh is just a big fun-loving guy. They're perfect for each other. So with the beautiful blue linens mixed with delicate doilies and candles galore, I knew it was going to reflect them completely. She's also so laid back that she really just gave me her items, a basic idea of what she wanted and then set me free.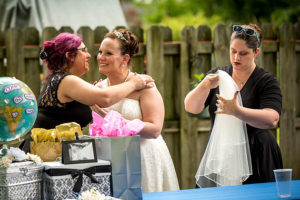 The day started out with a torrential downpour that lasted a long time. A lot longer then I wanted it to, but when it comes to a wedding, nothing stands in the way.  Especially when you have over 120 wedding guests coming in just 4 hours.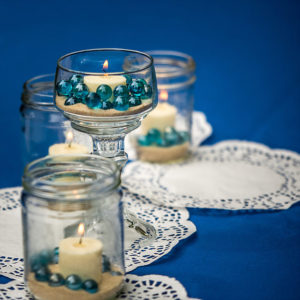 With a little adjusting and assistance from my staff, we were able to assemble almost everything under the tents to be taken out right before the ceremony.  But we didn't have to wait that long because about an hour before the wedding was slated to start, the clouds parted and the sun shined through.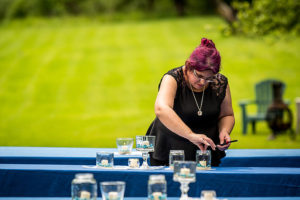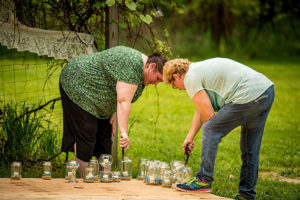 A beautiful memorial table was set on the ceremony stage to represent all those who couldn't be there in person, but were certainly there in spirit.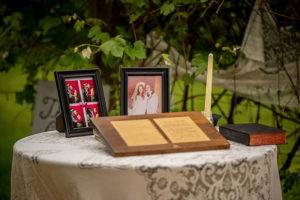 A make-your-own-cupcake-bar was a big hit with the wedding guests.  Your choice of flavor cupcake and icing and then decorate till your hearts content.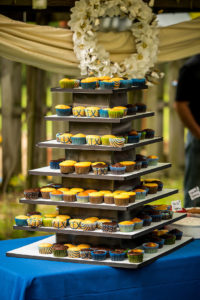 A little candle table off to the side that the young and old enjoyed alike.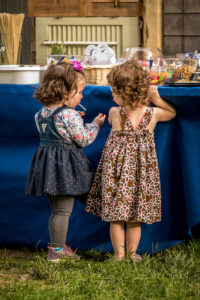 And a lot of fun dancing on the dance floor.  This was a lively group of people there to celebrate a beautiful couple who's love for each other really showed through that day.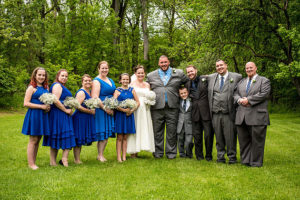 Thank you so much Tara and Josh for letting me be a part of your wedding day.  I'm so happy for the both of you and I cannot wait to meet your newest little girl.  Congratulations!
Photo Credit:  James Blask