So I have had many a chats with couples at places like a We Thee Wed wedding show, and they dismiss my services because they already have a venue coordinator at their venue.  Now when I hear this two things happen.  One, I kindly respond with my prepared speech what makes a wedding planner different.  Something that I have told couples over and over again, which is basically this blog.  Two, I secretly scream out in my head in frustration because both of our jobs are being sold as the same, be it by the venue coordinator themselves or someone else, and **spoiler alert**  – THEY'RE NOT!
Now I must preface this blog with one thing…..I LOVE VENUE COORDINATORS!!  They are amazing at what they do, they know their venue inside and out, they are a HUGE help to my couples and even to me.  This blog is NOT to bash on what they do, but instead to share the differences between them and myself, a wedding planner.
So to keep it simple, let's look at the key differences:
The Venue
Venue Coordinators are brought on with the renting of a venue.  They are there for everything that specifically deals with the venue.  The venue and it's staff takes precedence.  If they have tables, chairs, linens, tableware, etc. they will handle all of the above.  If they handle the catering, they will focus on the kitchen staff as well.
Wedding Planners are brought on by a couple to help with their wedding no matter the venue.  They are there for everything that deals with the couple.  They will handle the items that your other wedding professionals were not hired for and even some that they were hired for.  Their first priority is the couple.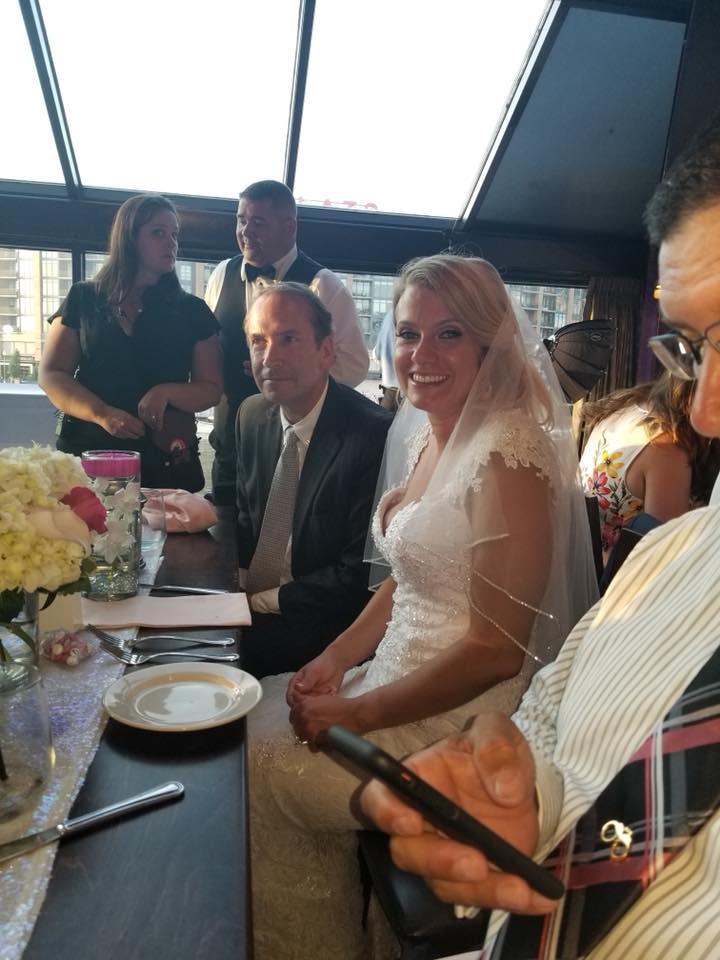 Your Hired Wedding Professionals
Venue Coordinators can sometimes provide you with a list of preferred vendors for their venue and some may ask for a final list of your vendors before your wedding.
Wedding planners will provide a list of wedding professionals based on those they know will do a good job, are within your budget or align with your style.  They will coordinate the arrival time and setup of all vendors before the wedding.  Wedding planners review contracts to make sure everyone is protected.  They will manage the wedding professionals making sure things are on time and that they have everything they need to get their job done and done well.
Your Timeline
In general venue coordinators will ask what your timeline is with your DJ for the time you are at their venue and then they will make sure that correlates with what they need for their staffing.
Wedding planners will create a detailed timeline for you.  They will work with your wants and needs and also the wedding professionals you hired to create a timeline for your ENTIRE day.  From the moment you wake up, to lunch, to the ceremony time, to the first dance song to the grand exit, EVERYTHING will be timed out by your wedding planner.  They also help keep everyone running on time throughout the entire day as well.
Availability
A venue coordinator works during the venues business hours and is split between every couple that is utilizing their venue.  Let's say they are booked for 40 weekends out of the year and only two days a weekend.  That means 80 couples.  If they have multiple rooms available to rent, like a hotel or banquet center, double that number.  This doesn't include luncheons or events that happen during the week.
A wedding planner does have business hours and most work within those business hours.  But lets get real here, I don't stick to my business hours.  My couples work day jobs and generally do wedding planning after work.  I do my best work after my child is in bed.  So yes, I have business hours, and sometimes I enforce them for my sanity, but in general I am ALWAYS available.  Depending on your wedding planner they will have a set number of couples they work with.  The average I see is between 20-30 weddings A YEAR.   Larger companies take on more, but me personally I take on between 6-12 weddings A YEAR.  This means you get so much more personal attention from a wedding planner because they have the time to give it to you.
Look, is having a venue coordinator awesome?  Yes!  But please don't dismiss having a wedding planner too.  Both do entirely different jobs.  Both have a place, working hand-in-hand together, in your wedding day.
P.S. A venue coordinator will also not have an emergency kit available to you, go dress shopping with you, fix a shoe, put on boutonnieres, sew a dress, get the right cake to your venue when the baker sends a horrible one, get flowers removed that don't belong, find you an embroidery shop that can make a gift the night before the wedding….just to name a few things I have personally done. 😉