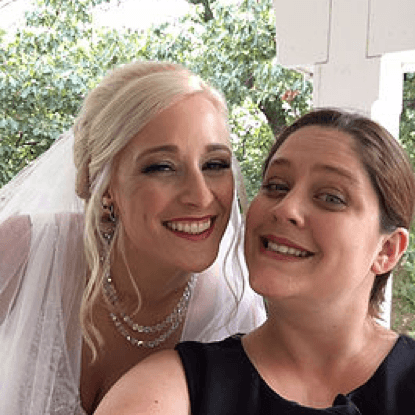 As you can probably guess, I get asked a lot of questions about wedding planning.  So I added a new page to my website to cover my most frequesntly asked questions and I thought I would also share them here in blog form.  So here you go!
 Q:  Why should I hire a wedding planner?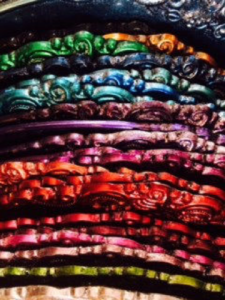 A:  The easiest answer to this is that chances are you have never planned a wedding before, or even an event of this size.  Wedding planners have.  It's what they do for a living.  They have knowledge and expertise that only someone who has planned a wedding before can possibly know.  We have been there before and can help point you in the right direction and save you some time and money in the process.
The more detailed answer is that wedding planners do so much more than you think they do.  Budgeting, venue searching, vendor selection, contract reviews, creating a timeline that works for what you want but also what your vendors need, corralling your wedding party and sending them down the aisle, even things behind the scenes that you won't know about and probably never will.  (If you get the chance to ask me about the "Pinterest Fail" cake, please do.)  Wedding planners are also the point of contact for everyone on the day and can make decisions for you so you don't have to because they know exactly how things should be and how you would want them.    On top of all of that, you need to look at the time involved.  Research shows that it takes an average of 250 hours to plan a wedding from start to finish.  That's a lot to add onto your everyday life, no wonder people get so stressed with wedding planning.  Just with my wedding management package alone I spend an average of 35 hours on each couples wedding day.
Q: What is the difference between a planner, consultant and coordinator?  And which one are you?
A:  A wedding planner is there from start to finish.  They help you with everything that has to do with your wedding and keep things organized and progressing as you plan.  Depending on what you want they can be involved every step of the way or serve as more of a consultant throughout your planning process.
A wedding consultant is just that.  Someone that you can reach out to and ask questions of while you are planning your wedding.
A wedding coordinator is someone who generally comes in closer to the date of your wedding to help finalize the details and run your entire day.  But it does get a little tricky really defining it as every coordinator does things differently.  Some only come in two weeks before, take the reins and run the show.  Some come in a month before and get a little more involved with the last month of planning to make sure things are set up right for the day.  Then there are coordinators like me who dread the term "day-of" or "month-of" because I firmly believe that someone cannot come in a couple weeks before you wedding and take over one of the biggest days of your life and have it run smoothly.  On top of that, I wouldn't want to because that would be entirely too stressful.  The profession of a wedding planner is always listed in the "Top 5 Most Stressful Jobs", why make it more stressful?  Back on topic, coordinators who offer wedding management generally come in two months before your wedding to finalize all your details, create you timelines and then run the day.
What am I you ask?  Well that all depends on what you need.  I serve as a planner for some couples and a coordinator for the rest, but I ALWAYS serve as a consultant for each and every one.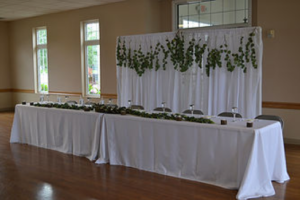 Q:  My venue has a coordinator, why do I need a wedding planner?
A:  Venue coordinators are wonderful and can really be beneficial to your wedding planning.  But they only handle the items that are directly related to the venue.  The will not create your wedding day timeline, confirm with your vendors the week before, run your rehearsal or keep everyone running on time throughout the day.  A wedding planner works together with a venue coordinator to make sure everything is done right at the venue and then your wedding planner handles all the rest.
 Q:  I need help but I want things a certain way, will a wedding planner take over?
A: No.  This is your wedding and it SHOULD be exactly how you want it.  A wedding planner is there to help you get that and guide you along the way.  They may have ideas and pointers, but in the end what you says happens and a wedding planner will make sure it happens just that way on your wedding day.
Q: I see the packages you offer but I need something in between, is that something you do?
A:    Yep!  The two packages listed under my wedding planning services are my most popular packages and what most of my couples end up choosing, but if after your consultation we determine you need something else I am more than willing to create a custom package based on your needs.
Q:  Do you only refer certain vendors?
A:  Nope.  When a couple asks me for a referral for a certain type of vendor I ask determining questions to help me better understand what exactly it is they are looking for.  It's at that point that I know exactly the best vendor for them, send them a few options or I do a little research and find one.  Even if it's someone I have never worked with before, my job is to help you find what you need.
Q:  My MOH is worried that you will boss everyone around on the wedding day, is that what will happen?
A:  No, that is not what I will no.  I am a manager and I will do what I need to do to get things done, but as a manager I know how to get it done the right way and kindly.  Wedding vendors work as a team with one goal in mind; a beautiful wedding for their clients.  I will help in getting all of them on the same page and working together.  I take all of their needs into consideration but I also look at what you need to happen and meet in the middle.  As for your wedding party, I am there to guide and help them.  Not only should the wedding be stress free for you, but it should be that way for all parties involved.
Q: What types of weddings do your wedding packages accommodate?
A:  Any and all – we cater to all types and religions.
Q: Do you charge for my first consultation?
A:  No.  Your first consultation is free.  It usually takes an hour and we will sit down and talk about where you are in the planning process and what I can do to help.  If you need more than one consultation before booking with me, there will be a fee invoiced.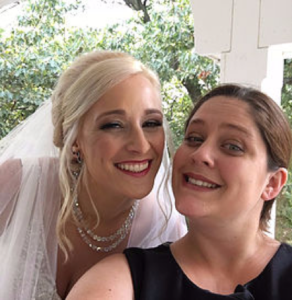 Q:  Why should I hire Eventistry to be my wedding planner?
A:  On the logistical side, I'm extremely organized and will help keep you on task.  You also get access to me from the moment you book, even for just wedding management, to ask me questions and get advice as you plan.  In the end, helping you helps me.  You also get access to an online planning portal where you can keep everything having to deal with your wedding planning in one place.  Lastly, my pricing includes my assistant that comes with me on the day and I also have a la carte services that can be added on, some are listed on my website some are not as it really depends on what is needed.  But if I can help, I will.
On a more personal side, I am transparent.  I tell you how it is and I get things done.  I like to drink whiskey and bake cookies.  Halloween is my favorite holiday with Christmas as a very close second.  I'm interesting and like to have fun with my clients and get to know them on a personal level.  Also, I hate heels and avocados.
Q: How far in advance do I need to book you?
A:  It all depends on what you are looking for me to do.  If you are looking for wedding management, then no less than two months, but I have worked with less.  For full service I recommend one year minimum.  Now that doesn't mean to wait to book with me as my calendar fills up.  I ALWAYS recommend booking me the moment you decide you want to work with me.  That way your date is marked in my calendar and no one else can book me in your place.  Plus, like I said before, the moment you book with me is the moment you have access to me for help as you plan your wedding.
Q: How long have you been planning weddings?  Are you insured?
A:  I started planning weddings in 2009 and am fully insured.