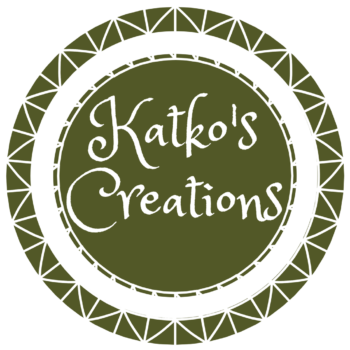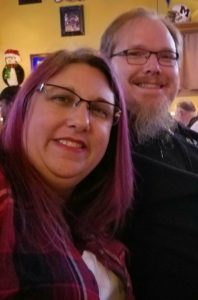 Donna & Steve Katko are an amazing couple.  Not only are they both hard-workers, but they both have such caring hearts.  Plus they're pretty darn creative to boot.  Donna is the lovely woman who created my ring for me that I wear every day, and I love it!  The do handcrafted items that is perfect for wedding party and family gifts, and also just for yourself.
What is it that you do?
We hand make custom gifts using a variety of mediums including woodworking, metalworking, silversmithing, painting, and more. Our creations come in many forms, including, pens, bottle stops, serving ware, jewelry, decor, and more.
Tell my readers a little about yourselves.
We are a husband and wife team. Both of us graduated from the art institute of Pittsburgh. Steve has grown up around woodworking, and has integrated metal working and the repurposing of different industrial and mechanical pieces to create unique gifts Donna is well versed in mixed media, different painting styles, and sculpting. Her passion lies in jewelry design including stone setting, cutting stones, silversmithing, and advanced wire wrapping.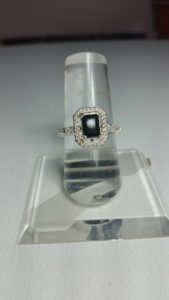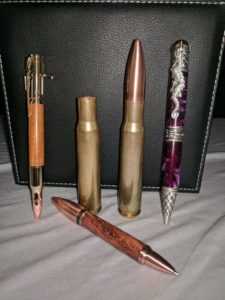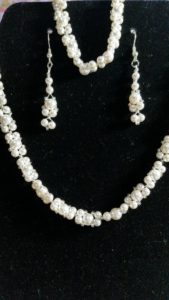 What is your favorite thing about your job?
Being able to design a truly unique creation for each one of our clients to make their wedding day memorable.
What would be the most common mistake couples make when it comes to your business?
(i.e. booking late,etc.)
Not asking enough questions about our products and services.
What is your favorite thing to do, or place to go, in the Northeast Ohio area?
Going to local parks, museums,and local amusement centers: swings-n-things, Dave and Busters, etc…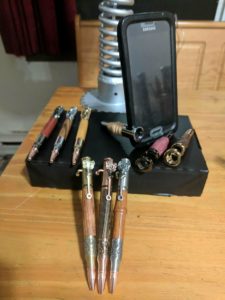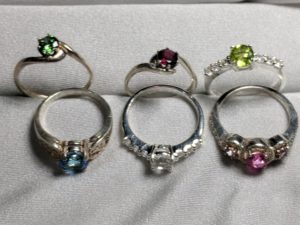 Thank you so much to Donna & Steve for taking the time to answer a few questions.
If you would like to reach out to them to see what custom items they could create for you, please do so at:
Phone:  (440) 379-0728
Email:  katkoscreations@yahoo.com
Instagram
Facebook