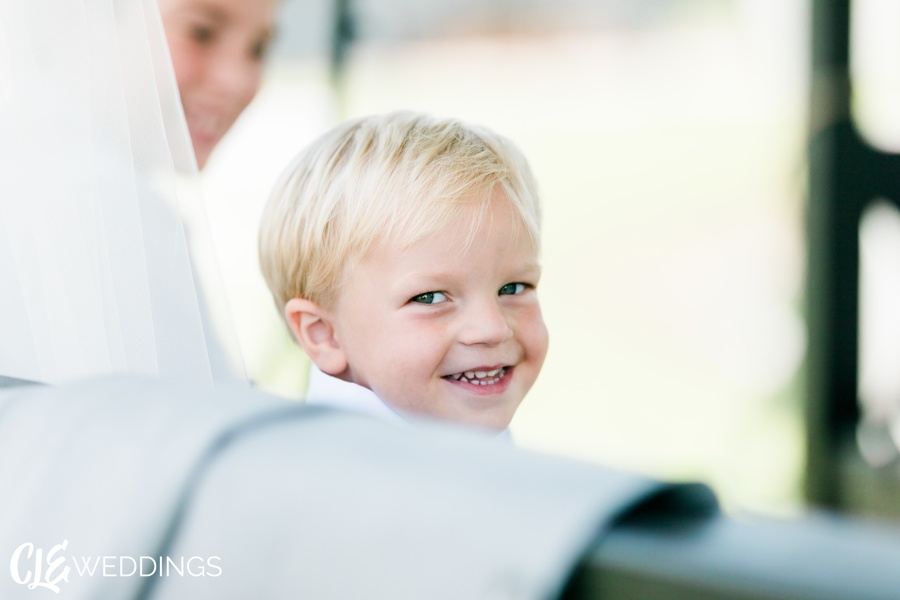 When wedding planning, one of the biggest questions that will come up, mostly from others, will be "Are you having kids at the wedding?".  Let's break it down this way, you're going to fit into one of these two types of people:
ONE:  Ah, the squeals and cries of delight as a child is twirled around the dance floor.  That totally makes me smile.
TWO:  If one more kid trips on my dress on this dance floor, or cries one more time, my head is going to explode.  This is why I didn't want kids at the wedding.
If you fall under group number ONE, please continue reading.  If you fall under group number TWO, please stop reading and refer to my blog on how to properly tell your guests your wedding is adult only.
So now that I know I have the attention of the right couples, let's move forward.  While wedding planning, you have decided to have kids in attendance.  Awesome.  But you also know like most people do, that kids have the attention span of a gnat.  (I am a mother myself so I can say that.)  What do you do to ensure that they have a fun time, but so do their parents?  You make them feel special and give them something to do.
11 Ways to Entertain Kids on Your Wedding Day
1. If you plan to use bubbles for your exit of the ceremony venue, or maybe as part of your grand exit, what better way to treat the kids right than by getting them bubble guns.  Young kids already have a hard time blowing bubbles, and bubble solution is like a magnet to dress clothes on anyone under the age of 18 (or over for that matter).  Contain the solution and make it easier for them.  BONUS POINTS if you get the ones that light up.
2.  If they are your children or close to you, have them help with the ceremony.  Be it as an assistant usher, or a reading/poem.  Just including them in the wedding ceremony gives them something to look forward to.  That means they pay more attention. Not always, but it helps.  Just remember that it will not go perfectly and you must have patience.
3.  Have an activity table set off to the side for just the kids.  Fill it full of crafts, coloring books, toys, and puzzles.  Things that will keep them coming back for more.  TIP:  When it comes to the crafts ALWAYS use self-adhesive items, never glue.  And NEVER small items that suck to clean up like glitter.  You think bubble solution is bad, wait till little Bobby shows his mom his newly decorated tie with Elmers and glitter.
4.  Don't have room for a table?  That's ok.  As you are shopping for your wedding items, keep an eye out for fun things they can do individually at their seat.  Then you create a little box or bag that they can have at their table to entertain them in their seat.
5.  If you have space at your venue, have a separate room for the kids to disappear to.  Fill it with fun, games, and a movie.  More importantly, have a babysitter that will be in the room so that parents won't have to worry.  It keeps them entertained and their parents can still kind of get a night off.
6.  Desserts.  What kid doesn't love desserts, or more importantly frosting?  I know my daughter could care less about the cake, all she wants is the frosting.  So make it fun for the kids.  Have an area set up when they can decorate their own cupcake.  In fact, make your entire cupcake bar a DIY station, and then all of your wedding guests can have some fun.  There is a local company that does this for you.  Their name is Crave Custom Wedding Cakes. They do all the decorating, but your guests pick it all out, so this does cut down on any potential messes.  TIP:  If you make the bar yourself, put down a drop cloth – tape down the edges if necessary.  It will make cleanup a lot easier on you or the staff you hired.
7.  Here's something that will serve multiple purposes:  a favor and entertainment for your guests.  What I'm talking about is a photo booth.  There are so many different kinds out there now that they can fit within anyone's budget.  Keep it simple with some DIY or go all out and get a Mirror Me Photobooth.  Wedding guests of all ages will appreciate the fun this can bring to your event.  Plus, with everyone getting a print of their images, that covers your favors as well.
8.  You're more than likely going to have wedding toasts made by someone important to you.  Maybe by a wedding party member, or a family member, either way, it's pretty much going to happen.  So instead of having the kids toast with their soda or water, give them something fun:  Milk and cookies.  Honestly, just give everyone milk and cookies.  I like champagne, don't get me wrong, but milk and cookies are so different and so fun, and who doesn't like milk and cookies?!  Plus starting dinner off with some dessert first…..um….ok.
9.  Is your wedding outdoors?  I know there is a small window in Ohio that we get amazing weather that's also dry and warm, but if you plan it right, you can have a lot of fun planning an outdoor wedding.  Make sure while you're choosing between wedding cakes and linens, that you fit into your budget something for yard games.  Again, not only is this for the kids but for the adults as well.  TIP:  Get a bounce house.  They're cheap to rent and have a huge impact and if you get a big enough one, adults can jump too.  I recommend reaching out to Jump With Us.  In fact, scrap you're whole vision and just do a carnival-themed wedding and then give me a call so that I can be your wedding planner.  I am so in!
10.  Your bouquet toss.  Kinda fun and also kinda archaic.  I remember being a single lady at a wedding and being pushed onto the floor to catch the bouquet, and frankly, I found it embarrassing.  It has honestly started to become a very old tradition, and not always done anymore.  All that aside, whether you decide to through a bouquet or not, you should throw a candy bouquet for the kids.  It's like the wedding version of a pinata.
11.  MY FAVORITE:  Set up a photo scavenger hunt for the kids.  Place a card at their seat and on it list items they must find at the wedding.  If they have a phone, they can use that and have their parents send them to you.  On the list should be pictures that you want of your wedding day.  Things like: a couple dancing, your dinner, someone wearing blue, someone toasting, etc.  It's kind of fun to see what the kids capture and it's always from their perspective.  It really can get you some fun pictures too.  Take it up a notch and if they complete the hunt have a prize they can win.  I would certainly have someone else being in charge of the prizes though.  Perhaps your Wedding Planner, DJ, or Bartenders could have the items they can get when they're done.
Hopefully, that gives you a few ideas as to what you can provide for your young guests on your wedding day.  As a wedding planner, I thank you for doing everything you can to help keep the children from destroying items you have rented.  As a parent, thank you for giving me my sanity for the evening.