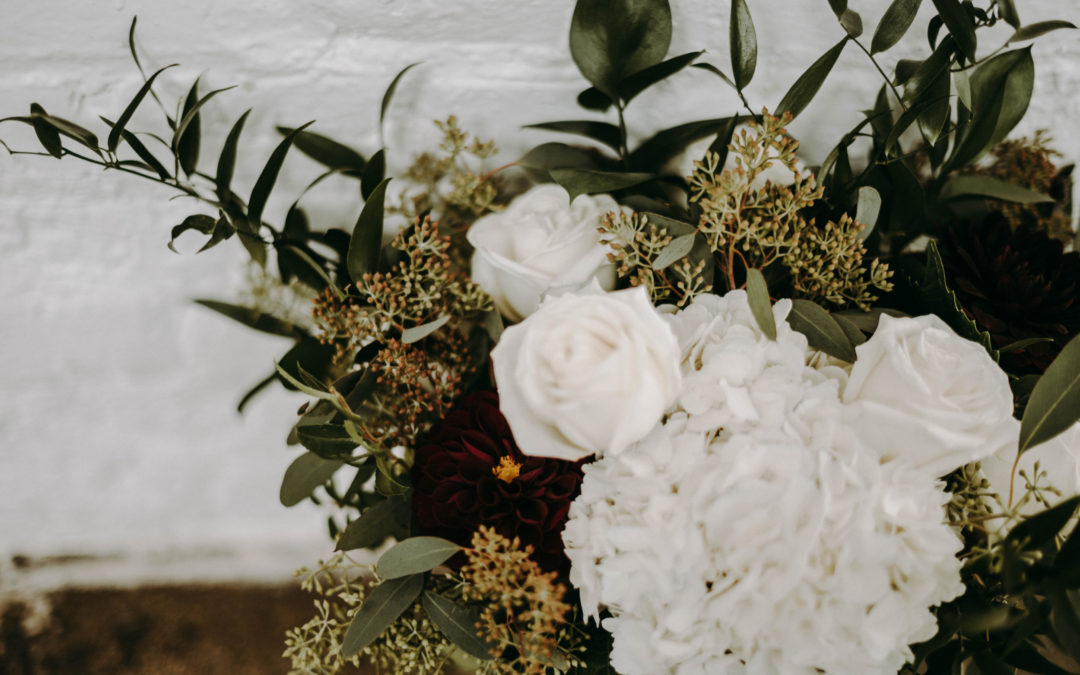 As we have all learned more about how our everyday lives impact the Earth, a lot of us have started to change our ways to have less of an impact. But large gatherings like weddings can have a huge impact on our environment. Even a simple change can help so much. Here are my top 5 tips on how you can make your wedding more eco-friendly.
Avoid Single-Use Paper and Plastic Items, Rent or Use Biodegradable
Paper plates and napkins are very common for more DIY weddings because of their cost and ease of use. But renting dishes can still be affordable and removes a lot of extra waste. If your caterer is providing paper or plastic, ask them for biodegradable ones. Skip the cocktail and dessert napkins, they're extra and not really needed. Or again, cloth or biodegradable ones.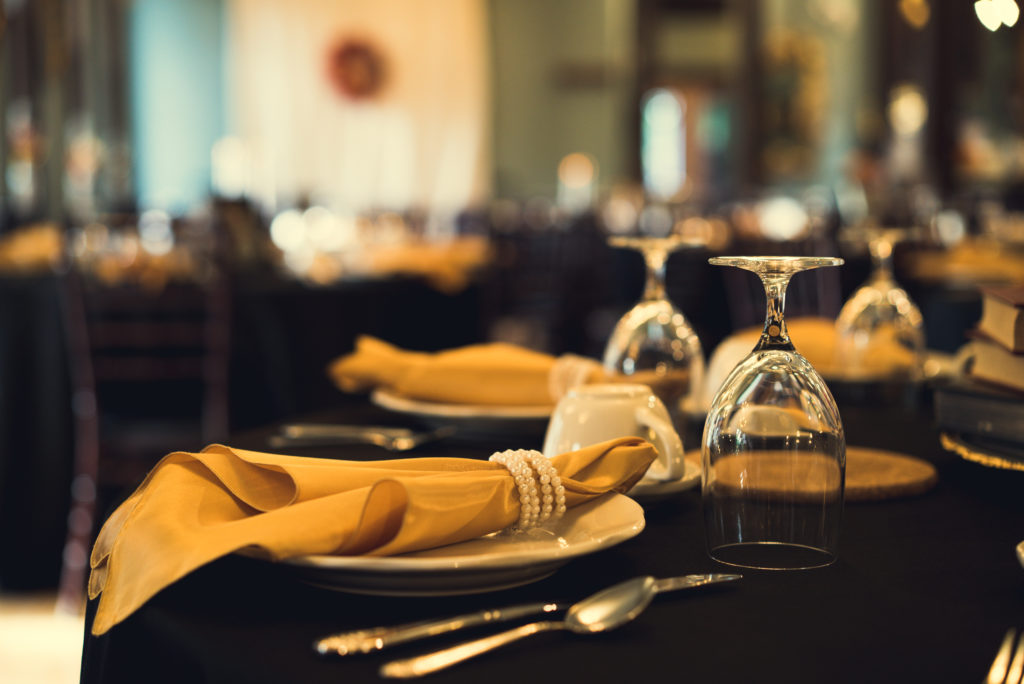 Donate your Wedding Flowers
Flowers left at the end of the evening make up a considerable amount of trash and they could easily be recycled. In Cleveland, there is a fantastic company called Big Hearted Blooms that does just that. They will take your flowers and then repurpose them into arrangements for those in care facilities in need of a lift. Let your wedding flowers live longer and bring happiness to others.
Pick Alternative Wedding Invitations
Engagement Announcements, Save-the-Dates, Pre-Wedding Party Invitations, Wedding Invitations, RSVP Cards, Thank You Cards…..all adds up to a lot of waste. But you don't have to go digital if you don't want to. Just make sure to shop with eco-conscious brands or ones that use recyclable materials. Another option is plantable paper. Not only is it gorgeous as an invitation, but your guests can plant it and have beautiful flowers after. Lastly, if you're not worried about a paper invitation you can create beautiful PDF invitations to be emailed to your guests.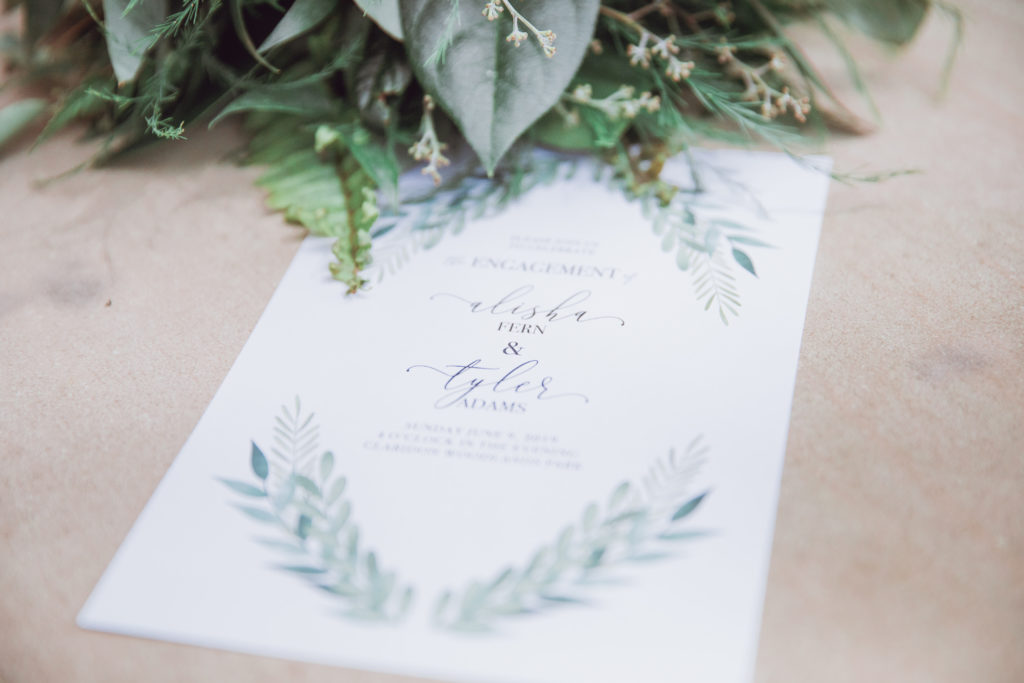 Choose Caterers that Support Local Farmers & Businesses
It's important to eat locally all of the time as that helps reduce the carbon footprint of shipping food across the states. It also helps support your local economy and small businesses. Spice Catering Co is a local catering company that not only supports other local businesses but has their own farm where they get food and inspiration from for their dishes. Also if you can find a caterer that composts their waste (or is willing to bag it for you to add to your compost) that has an even bigger impact on your wedding waste.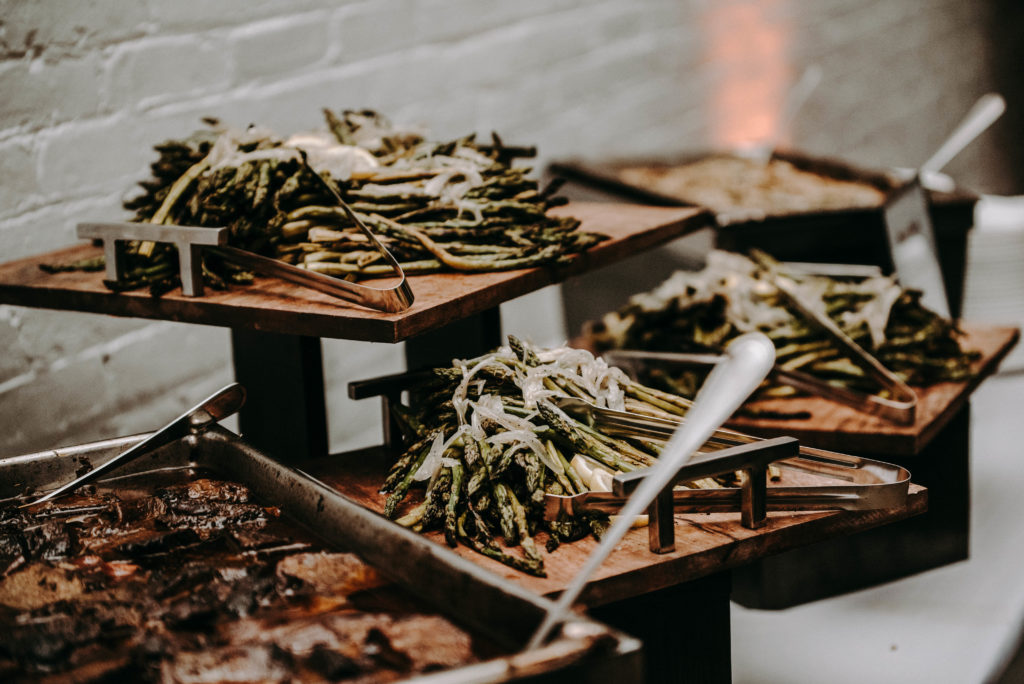 Skip the Favors, Offer Food Items or Make A Donation
At the end of your wedding day, when everything is being cleaned up, all of the favors that were left behind end up in the trash or boxed up for you to take back home. And it happens A LOT. I always recommend for couples to just skip the favor. If you still would like to give your guest something I highly recommend something food-based. People will eat it while they're at their seats before dinner and it won't go to waste. If that's not your thing then make a donation in your guest's honor to an organization you wish to support and make sure that your guests know. A simple sign for them to read or if you are doing a thank you speech, make sure to mention it.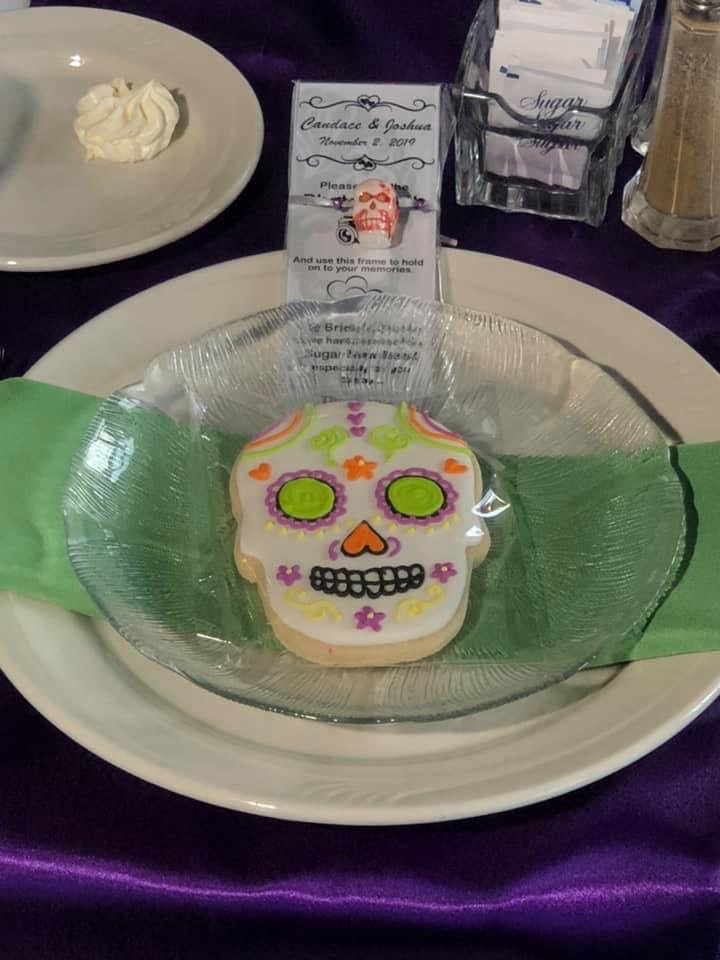 Just think if you changed nothing, how much garbage and waste would end up in the landfill? Weddings create a lot and the bigger your guest list the more waste created. There are other options and ideas I haven't even listed here. Take a few moments and think about where you feel the biggest impact can be made on your wedding day, and come up with some ideas on how to change that. Need more ideas? Reach out to me and set up a complimentary consultation and we can come up with ideas together.