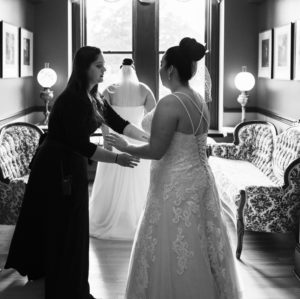 Wedding planner, wedding coordinator….two very different and distinct jobs. Both performing tasks throughout your planning and wedding day to some scale. But what they are not doing is "day-of coordination". I'm not a person to sugar coat things. As I was trying to think of a good title for this blog, andI couldn't think of a better one. It's plain and simple and the TRUTH. Day-of Coordination is a unicorn, it does not exist.
Now, of course, your thinking, but The Knot……Wedding Wire…..they can't be wrong! Oh, but they are and here's why. No one, and I mean NO ONE, can walk in on the day of your wedding and execute it to your vision. Even though there are coordinators that still call it "day-of coordination", they are not only selling themselves short but they are doing more work than just one day's worth.
What does a Day-of Coordinator do?
First, let me talk on what a coordinator who offers this service generally does. They will meet with you at least once to go over everything. This meeting can last anywhere from one to four hours. Then when they get home they take their chicken scratch notes and formulate it into what they need to run the day. They are generally there for your rehearsal and then on the day itself they work between eight to twelve hours. That's the basics. It does not include other services they might perform like reaching out to all of your vendors, which they should be doing. On average a true day-of coordinator works a MINIMUM of 16 hours for every wedding, but that's honestly really low. It takes hours of behind the scenes work to make sure that things are going to run correctly, and so really I can't even believe how someone could even perform "day-of coordination" with just the basics listed above. Which brings me to the change in the industry to Wedding Management.
What is Wedding Management?
Wedding Management is what I do, I manage your wedding starting two months before your big day. I help with all of the last minute details, create your timeline for the day and help with your floor plan. We have a minimum of two meetings that are between two and four hours each. I contact all of your vendors before the day to make sure that they have everything that they need. I review your contracts to make sure they are upheld on both ends, no one wants to breach a contract. I'm there for the rehearsal and between ten to twelve hours (with an assistant) on the wedding day. I spend on average of thirty-five hours on every one of my Wedding Management clients. That is the way it should be and it truly is what is necessary to make a wedding run flawlessly.
Is one better than the other?
With all coordinators (be it ones who offer day-of or management), they offer something that no one else can. They are there by your side through it. They are a voice of reason and an advocate for you. Someone who will put out a fire before you even know what's happening. Someone who will make sure that your wedding day is just how you want it to be without you even having to think about it. And that my friends is worth so much. You may not see it now, but on the day itself, you will be thankful you have a planner or coordinator by your side.
Lastly, those who still offer "day-of coordination" put in more time than that title gives them credit for. So please try to keep that in mind when you look at the pricing of a good coordinator and think they're too expensive. What they do is so much more than just the day. And if you are one of those planners who still offer day-of coordination, reach out to me so we can chat. It's time to take your business and your couples experience to the next level with Wedding Management.