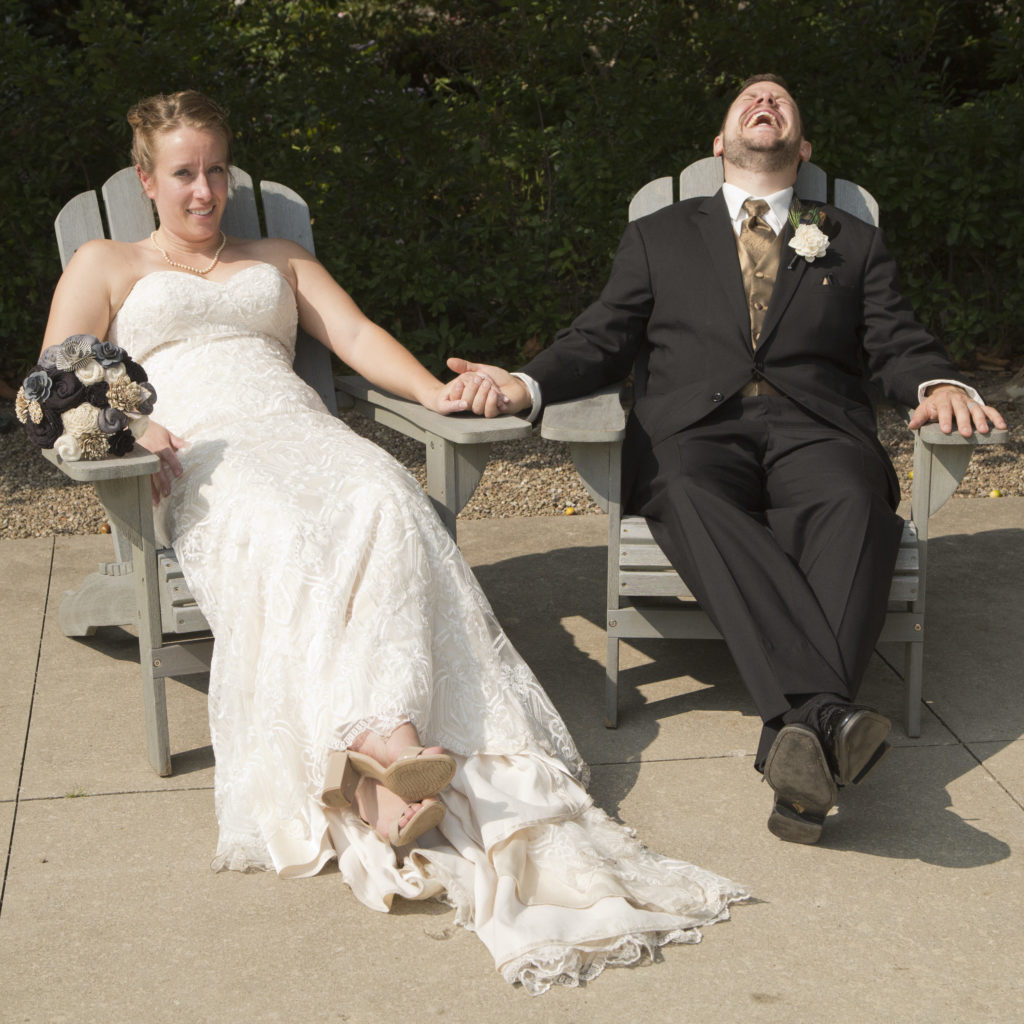 Cleveland Botanical Gardens and Manakiki Golf Course
Photos by:  Laura Dempsy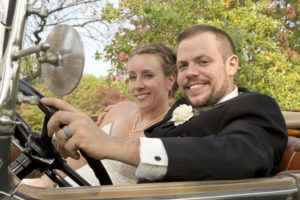 When I first met with Lauren she said that she didn't think she needed a wedding planner for the day.  Then about 3 months before the wedding we were talking again and Lauren, her fiance and her family were starting to feel the stress of the little things all coming together.  That's where I came in.  I was able to sit down with her and go through everything together, and really she had it all there it just needed to be organized.  Then of course there were the few things she hadn't even thought about, but hey, that's what she hired a wedding planner for!  On the day itself everything ran smoothly and was just exactly how they wanted it to all be.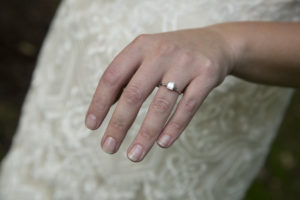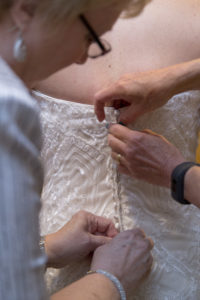 Lauren looked stunning in her dress.  It was just the right amount of bridal, so that it was a perfect wedding dress for her.  Just look at how happy she was when she was smiling at her Father walking her down the aisle at the beautiful Cleveland Botanical Gardens.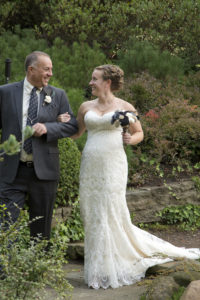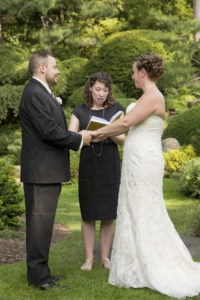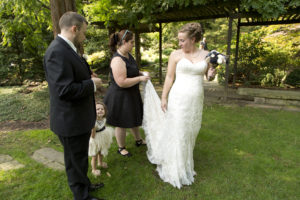 Their reception was set at the Hanna Mansion on Manakiki Golf Course with touches of an art deco Gatsby theme.  Gold sequin runners, candleabras and feathers all pieced together with great food, dancing and donuts.  What more could you ask for?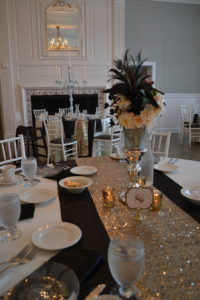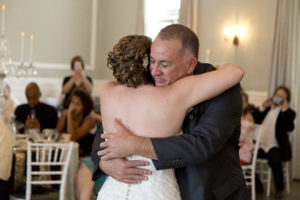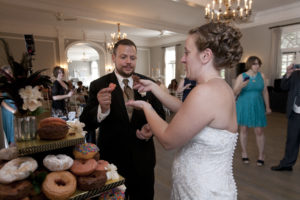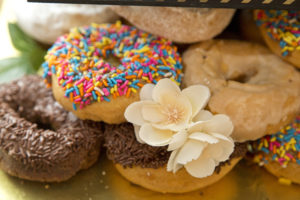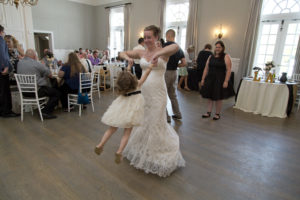 One of the small touches that was added was the favors for their guests.  Little bags of gummy bags that I was informed was the best type of gummy bear out there.  Of course I was like, "Aren't all gummy bears just gummy bears?".  No, they are not, and I was proved wrong that day.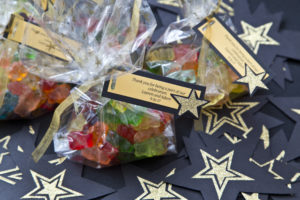 The day ended with the arrival of the gorgeous old fashioned car (if I knew anything about cars I would tell you what it is, but alas I do not) for some portraits to fit their theme.  And then a grand exit full of bubbles and cheers for the newlyweds.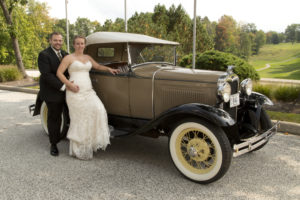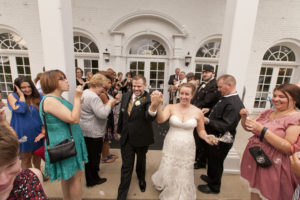 This amazing wedding could not have been possible without the help of these amazing vendors:
Photography:  Laura Dempsey Photography
Ceremony Venue:  Cleveland Botanical Gardens
Reception Venue:  Manakiki Golf Course
Catering:  Dino's Catering
Rentals:  Julie Elizabeth Event Styling
Donuts:  Biagio's Donuts
Wedding Dress:  CLE Bride
Flowers:  Eco Flowers