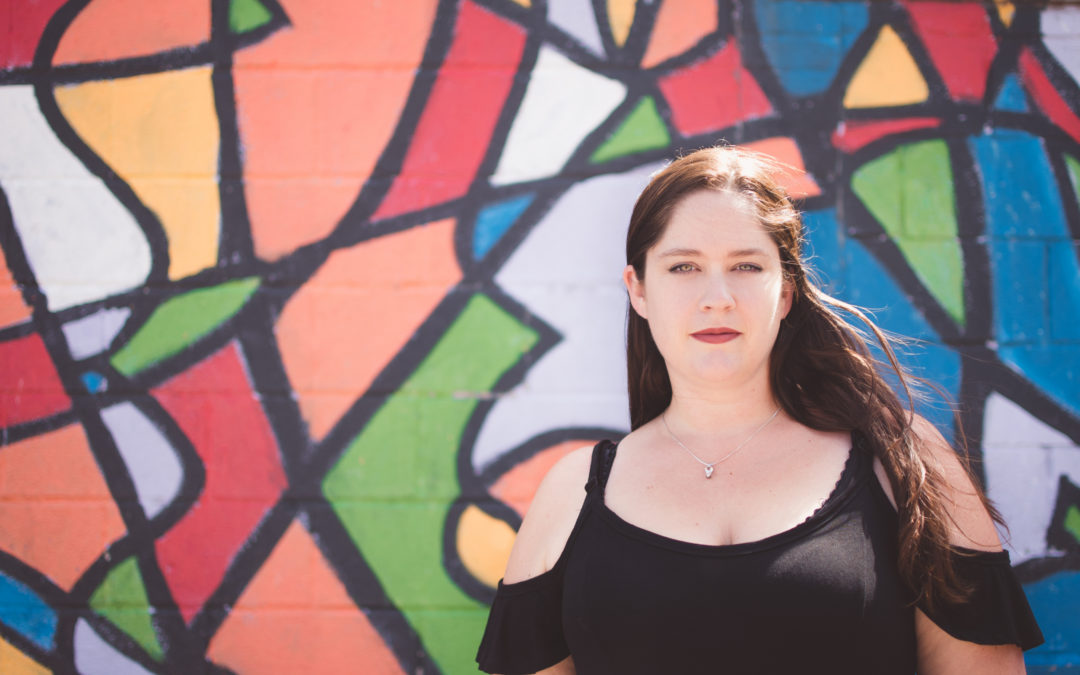 This was a year of growth for me as a wedding planner in many ways. I'm slowly working on growing Eventistry into the company I see it becoming. See, I'm on a 15-year-plan….when my daughter is 15 and doesn't want anything to do with me anymore, I want to be doing this full time. (I'm kidding…..but also, not really.)
This year included helping 7 of my own clients walk down the aisle, being featured on a CBS Sunday Morning News, assisting another wedding planner on 3 of her weddings, a business trip to Las Vegas, a creation of a local wedding planner mastermind, growing my local facebook group for professionals to almost 700 members, a change in my second company We Thee Wed, 2 wedding shows completed and one in the works, beginning the process of my first styled shoot for early next year and discussing wedding shows for 2021. All while trying to maintain my personal relationships and raise my daughter as a stay-at-home mom. Wowza. So here we go, my year in review for 2019!
January
It was just a few days into the New Year when I met with Val (Perfectly Planned) for tea and we discussed bringing together wedding planners in the area to form a mastermind. It turned into a monthly meeting with about 8 planners and we have big plans for the future for wedding planners in the area. Even more importantly, this was the first time I actually sat down with Val for more than 5 minutes, actually learned about her and gained a new friend.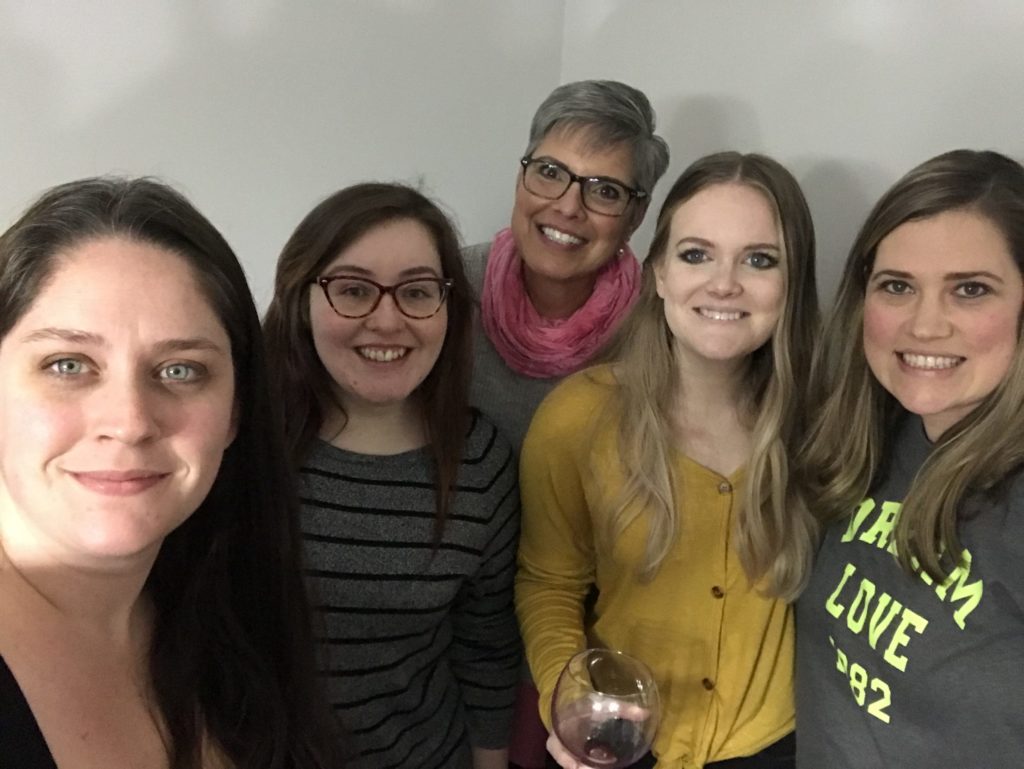 February – March
Then I began to really focus on both of the wedding shows I had organized with my second company We Thee Wed. The first was in North Olmsted, on the windiest day of the year. The power went out and was out for the entire setup (lit only by the wireless LED uplights provided by the amazing Mo of Lime Lights Entertainment). It turned back on 5 minutes before the doors were to open and I broke down in tears of joy…..seriously. The second show is the one I do annually with Villa Croatia in Eastlake where we had 65+ vendors – my biggest show to date.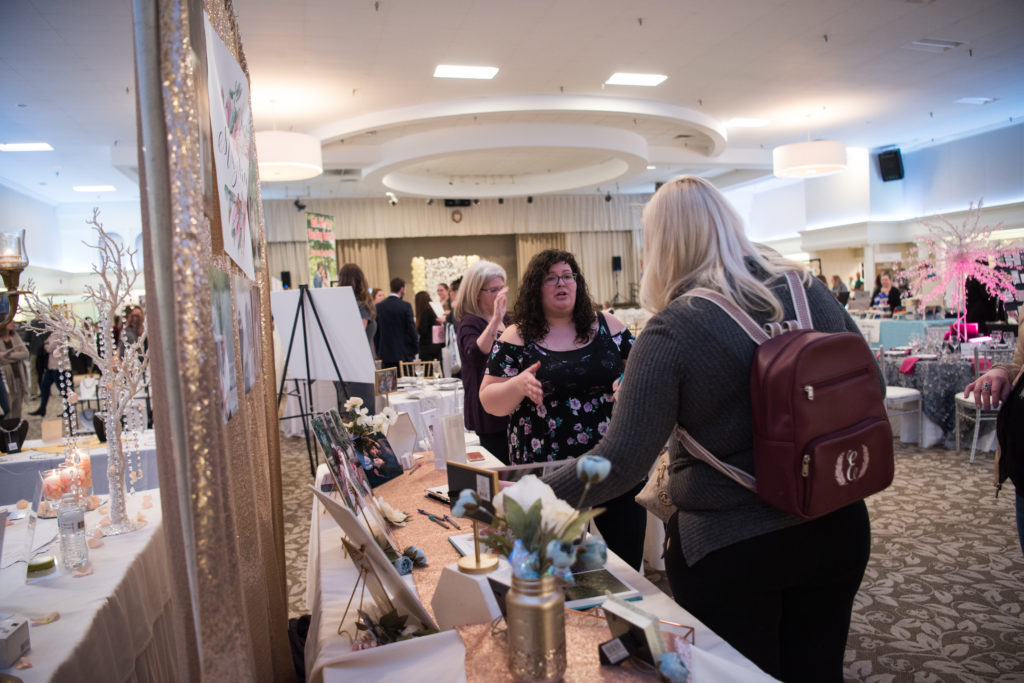 April
This was the month that my wedding season started to really take off. Client meetings were beginning, and just as awesome was the shoot I took part in. Back in February, I was talking with a producer at CBS Sunday Morning about surprise weddings. And I was currently planning one with a couple and they were looking to feature one. Well, they picked us!! They came out this month to do some interviews and planned to come back for the big day later. None of my interview made the cut, but we got pictures of it at least and I was shown in the segment as their wedding planner. A complete success for me.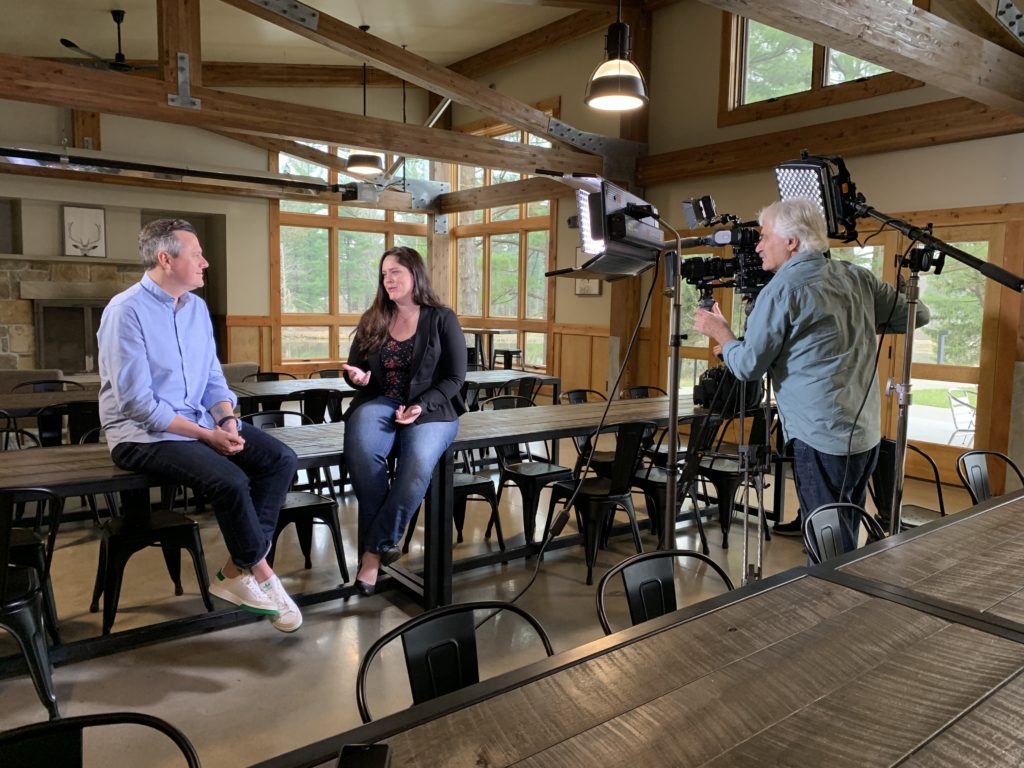 June
My first wedding of 2019 was the surprise wedding with Alisha and Tyler at Claridon Woodlands. They had sent invitations to their guests for an engagement party, but they were actually getting married. I also officiated my first wedding. Nothing like being filmed for national television while officiating your first wedding. We set everything up the day before so the day of things would run smoothly and we wouldn't have any hiccups. Alisha's mom almost caught us during setup, but luckily nothing for the ceremony was set up yet. Phew. It all went swimmingly and I would totally do another surprise wedding again! You can learn more about their wedding here.
Hair & Makeup: Blushing Locks Beauty Studio Flowers: Bouquets by Becky  Rentals: Sun Rental
Next up was Kristen and Brandon's wedding day at Makakiki Golf Club and Pine Ridge Banquet Center. This one was one for the books, I never thought I would be talking to Subway Corporate to coordinate a subway cookie tower, but I did. A beautiful day, amazing flowers and a FANTASTIC wedding party. So glad I was able to be a part of it all. You can learn more about their wedding day here.
Flowers: Bouquets by Becky  Tux: The Black Tux  Dress: The Dress Medina  Hair: Sarah Nicole Hair  Makeup: Heather O'Boyle
July
Caitlin & Jake's wedding had arrived at St. Noel's Banquet Center. Not only did I get to work with Christine (Rising Ashes Designs), who I loved working with last year. I got to help create a day for an amazing couple who was great fun to be around. You can learn a little more about their day here.
Dress: CLE Bride 
September
This was my busiest month of the year. I was a part of four weddings this month. Two were assisting my friend Val (Perfectly Planned) at Sapphire Creek Winery and Red Space Events.
The other two were my own beautiful couples. First up was Jenna & Adam at Sapphire Creek Winery. This evening was so amazing with such beautiful weather which was perfect for the setting. Jenna and Adam were so great to work with and I have never had a family so appreciative of me and my team. It was so amazing being able to be a part of their day and get to know the family too.
Hair: Hair by Jahnessa Dress: The Princess Bridal Boutique Flowers: Nikki's Perfect Petals  Tuxs: Mens Warehouse
Then came time for Katalyn and Ben's big day at Lakewood Country Club. A wedding on the greens and a dance party in the club, complete with an amazing selection of desserts from The Faithful Little Cupcake. Some of the best sweets this season for me. You can read more about their wedding here.
Hair & Makeup: Allure Beauty Salon & Spa Flowers: CR Blooms
October
Amanda & Jeremy's wedding was my biggest of the season. Not in the sense of guest count or budget, but in scope of work. I mean I walked over 25K steps this day. It was a BIG day for Eventistry. The wedding was held at The Madison, which is an amazing blank space that you can do so much with. We started with a ceremony space, sent the guests outside for a cocktail hour and then proceeded to do a 45-minute room flip to their reception. My team was there to lead the way but it could not have been accomplished without the help of The Madison crew and the fantastic staff from Thyme Catering. You can read more about their wedding here.
Flowers: Paradise Flower Market Linens: L'Nique
Right after Amanda & Jeremy tied the knot, I flew off to Las Vegas for a whole week. It started with a few days alone with my husband to celebrate our 10-year anniversary. Then he went home and I stayed to attend Wedding MBA. The biggest wedding industry conference in the US. I had such a fantastic time last year and learned so much, I went back again. I got to see friends that I only talk to online, build new relationships and learn even more. Plus this year a few friends from Cleveland went with me.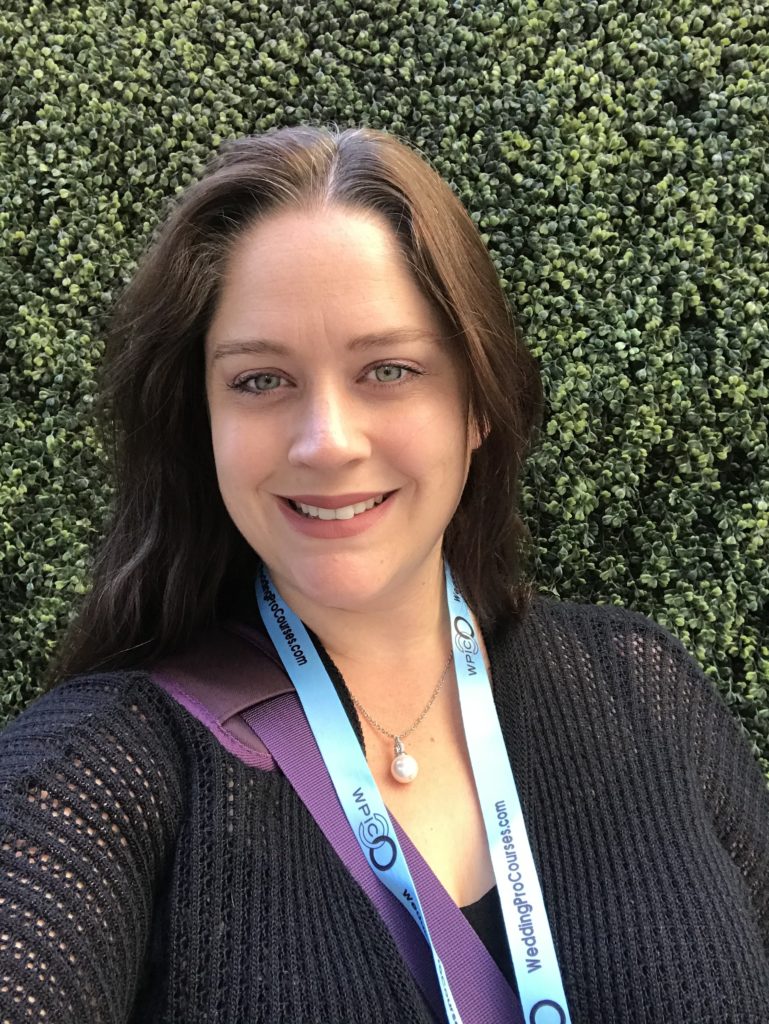 As soon as I got back from Vegas I got to help my friend Val one more time at a wedding at the Lake Erie Building.
November
The wedding to end this season was with Candace & Josh. I absolutely LOVED working with these two. We clicked so easily when we first met and I was thrilled to learn they were doing a Day of the Dead themed wedding at Manakiki Golf Course and Pine Ridge Banquet Center. Seeing all the bright colors and every little detail they had for their guests, it truly brought the entire day together.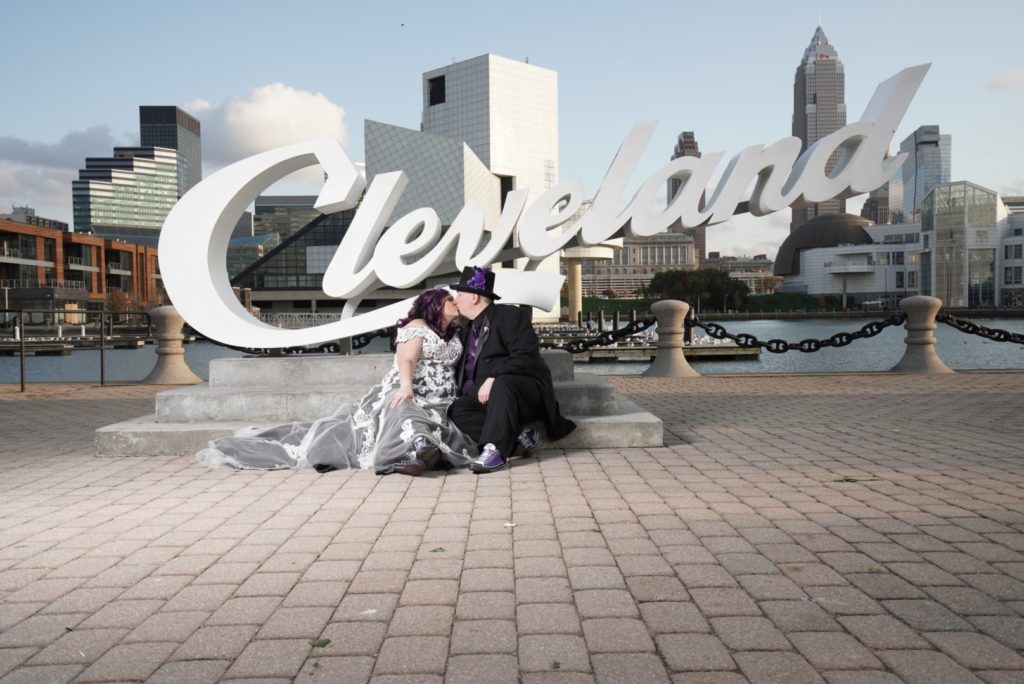 December
In the past few weeks, I have had a few meetings all about wedding shows. My focus has turned to the big one at Villa Croatia while also talking with others for shows later in 2020 and even 2021. With that, I am in the beginning phase of my first styled shoot and working on ways to elevate the local wedding professional group I run. I love helping other business owners and I want to be able to give them a great platform to communicate and learn from each other.
This past year was a big one for the growth of my personal network for me as well. I met a lot of new people at networking events. I went from hiding in the corner to walking in and having people looking for me. It's a great feeling. But in the end, I look back at this year with a lot of gratitude for the support from family, friends and fellow professionals. Without my support system, I wouldn't have those to vent to, learn from or lean on. As a business owner, it is essential to have those systems in place to be able to survive and grow. So a very special thank you to them. Now on to 2020, a year meant to be the best one yet!