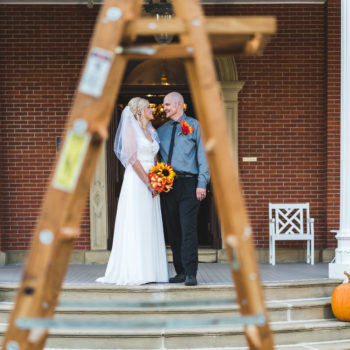 Steele Mansion
Photos by:  Johnny Joo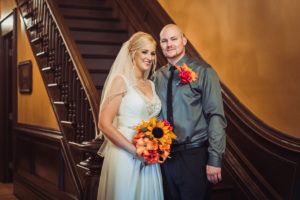 So many words to say about this wedding, yet so little time to put it into words. Heather & Brandon were the lucky couple to be my last of the wedding season for 2017.  I was so lucky to go out on such a high note.
When I met Heather it was just a little over a year from her wedding day at the venue she had booked for her wedding. We were talking about her plans and I shared that I had a wedding coming up on October 13th, 2016. Ironically her wedding date was October 13th, 2017. It seems to be my lucky day even though this year it landed on a Friday as well. Two weddings exactly one year apart in the exact same venue. It was fate.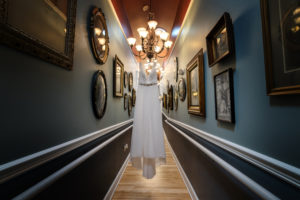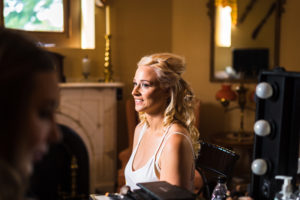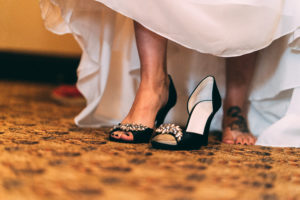 We had such a wonderful consultation and just clicked. I knew this was going to be a dream wedding to help design and plan, and that it was. Heather had three things in her head that she wanted for her wedding. The first was sunflowers, the second was Beauty and the Beast and the third was touches of Friday the 13th (the day not the movie). I scoured the internet and Pinterest (yes, even as a professional I use Pinterest) for inspiration to go with my ideas.  With my good friend Julie Elizabeth, I presented to Heather, Brandon and her mother our vision for the day.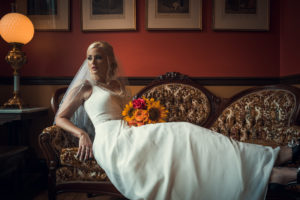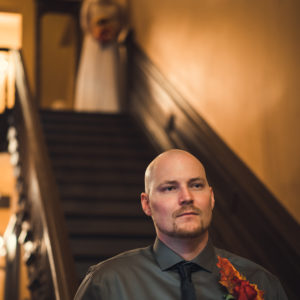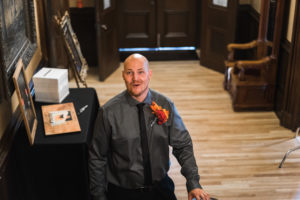 It started with the sunflower and fall leaves for the ceremony. Her beautiful bouquets and leaves to be thrown by her adorable flower girls set the scene. It went so well with the pumpkins on the front steps. We added some small touches of luck with signs and pennies on every guests chair.  "See a penny, pick it up, and all the day you'll have good luck."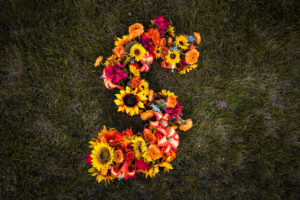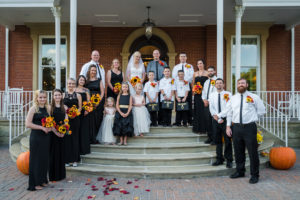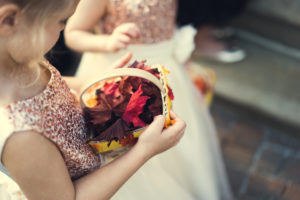 After the ceremony the guests were invited inside to a Beauty and the Beast themed reception. Centerpieces were designed to reflect the main charachters.  Hand beaded napkin rings to be able to fold them like the dancing ones in the dinner scene.  Red floating roses and a gorgeous cake topper to match. To push it home Heather had some amazing signs created that really reflected the entire look and feel of the wedding.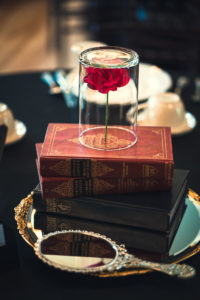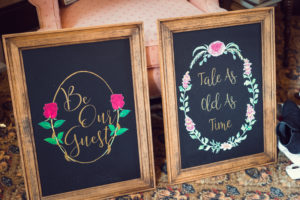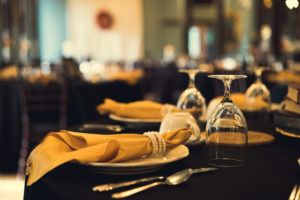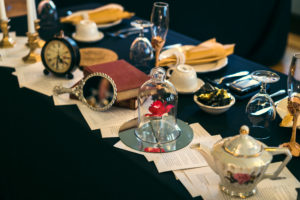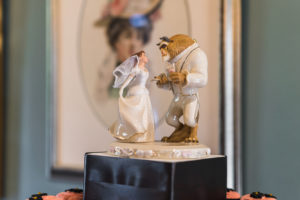 The evening was filled with laughter, dancing and fun filled photos from Magnet Me Now. When the end was near I know I was filled with mixed emotions myself. The wedding being over, my season being complete, is always bittersweet.  Yet this amazing couple being so happy, being able to enjoy their day with their friends and family, still brings a smile to my face.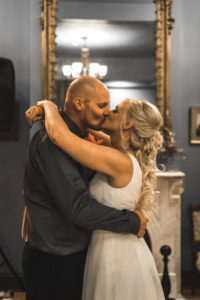 This even would not have been possible without the amazing work of the following vendors:
Photography:  Johnny Joo
Venue:  Steele Mansion
Hair:  Katie Oskowski
Make-up:  Lindsay London
Entertainment:  Tommy Kozlovich
Photobooth:  Magnet Me Now
Stationary:  Megan Gesing & It's All Personal
Wedding Signs:  Lola's Design Loft