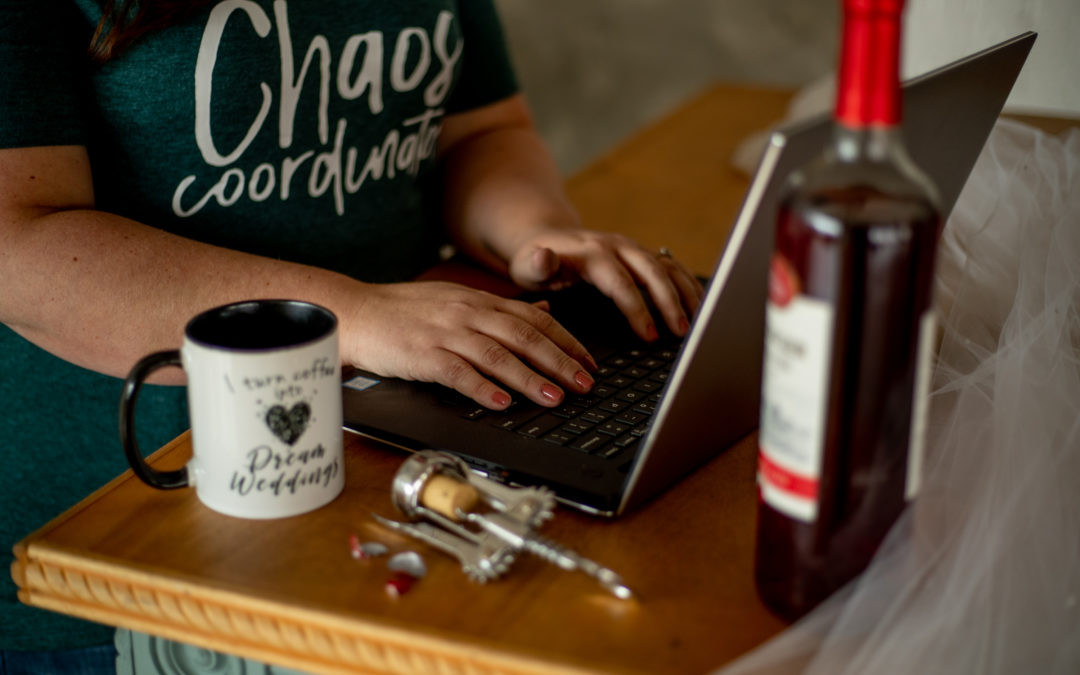 If you've ever watched any wedding-related movie or television show, then you've probably caught on to the stereotypical archetype of the couple's wedding planner or coordinator. They're often portrayed as radical control freaks that sometimes have an attitude or act as though they can do no wrong and always with an earpiece. Fortunately for couples delving into the wedding planning process, these character attributes are nothing more than plot enhancers.
In fact, a well-rounded wedding coordinator can be a valuable asset to making your wedding one for the books. You don't simply hire a coordinator to help bring your wedding timeline to fruition, but you hire them to help solve major problems.
Working with a wedding coordinator in Cleveland can ultimately save you money in places you wouldn't quite think of. Here's how:
Budgeting
Now wedding coordinators don't typically create your budget, you do that.  But they give their insight and advice on where you should be placing your monies to make the most out of it.  I have a special budgeting program that each of my couples have access to that helps you see where your money is going, and what is left to spend.  That way you can reallocate funds as you have extra or find that you just NEED that cotton candy champagne topper.
Experience Can Help Prevent Costly Mistakes
Most freshly engaged couples don't have much experience in planning a wedding. Sure, they may have helped a friend, family member, or a member of their wedding party, but they're relatively clueless for the most part. And this naivety can ultimately force couples to make some pretty costly mistakes. Mistakes equal money.
Perhaps they've signed a contract without realizing what they've actually signed up for, or they booked a caterer that barely knows what they're doing, let alone can't perform to the level that they need to.
This is where an experienced wedding coordinator, like me, can become vital. Let's just say I have planned a few weddings, have likely experienced these same problems and have been forced to find solutions to help countless engaged couples before you.  I also take a look at your contracts to make sure there are no red flags.  If we can stop problems before they happen, we are better off. 
Industry Connections
With years of experience comes trusted relationships with both venues and other wedding professionals. Wedding Coordinators spend time building these relationships and, based on their success (or lack thereof), will recommend working with those that they can trust will perform 100%.  By using a recommended wedding professional, not only do you get top notch service, but you don't take the chance of them not showing up or not performing to the best of their abilities. 
As part of my industry connections, I also get insider information about new services or products that these wedding professionals offer, new venues that are in the works, and sometimes even getting an advanced look at new pricing for established services.
Time is Money
When it comes to saving you time, your wedding coordinator does just that.
With their experience they have developed all sorts of tips and tricks to help you as you plan.  From advice for you as you progress, creating your timeline, coordinating the wedding day team, even sourcing items for you to rent or buy.
With so many weddings under their belt, they know what local companies carry what for rent.  Or where to purchase something online.  And if they don't, they have a close knit group of wedding professionals and mad google skills to figure things out for you.  So instead of wasting a bunch of time online or on the phone trying to find specific chairs for your sweetheart table, your wedding coordinator can point you in the right direction the first time.  That's time that you don't need to waste when you knowingly have an A-list coordinaotr on your team to handle these tasks for you.
Wedding coordinators aren't miracle workers, but with the right one in your back pocket, you will be less stressed on your wedding day. You can sit back, relax, and live in the moment.
If this sounds like the wedding experience you desire, contact me today and set up a consultation call or reach out for more information on how we can help you achieve your wedding day goals.