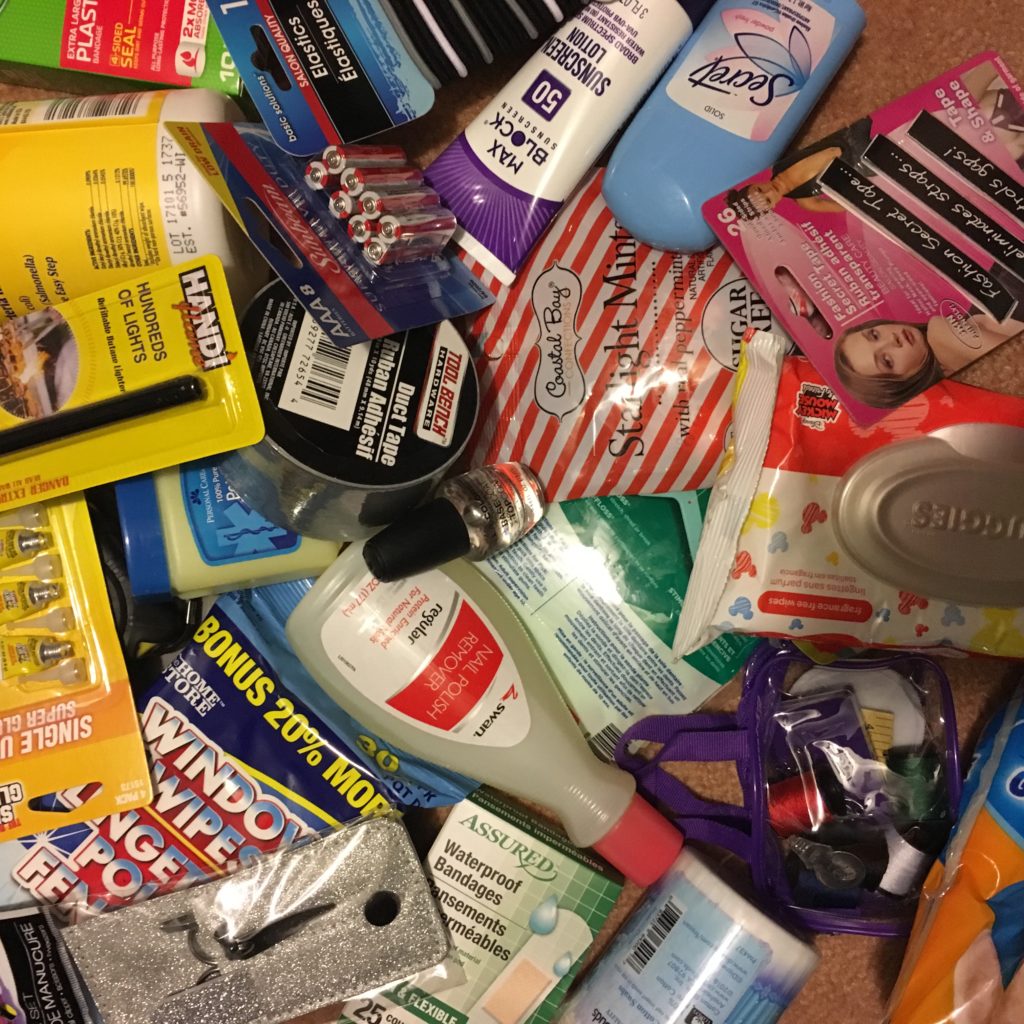 Wedding planning entails a lot of pieces and parts that are put together over a course of time.  Things that are discussed in length before making a decision on.  Things that are thought about over and over again.  Here's something that tends to fall to the wayside: the pieces and parts that are specifically needed on the day.  I'm not talking about your flowers, or dessert or even your transportation.  (Though sometimes that is overlooked as well.)  No, I'm talking about the small things that couples will want to have on the big day, but won't unless they pack an emergency kit.  It doesn't have to be very big, especially if you have hired me as your wedding planner.  I bring my own very large rolling suitcase turned emergency kit.  Within it I hold some tricks up my sleeve to help in all those moments of crisis.  For instance, I have white chalk to remove stains from wedding dresses.  Pluck that nugget if you will.
So here is a small list of items that I recommend couples pack in their emergency kit for their wedding day.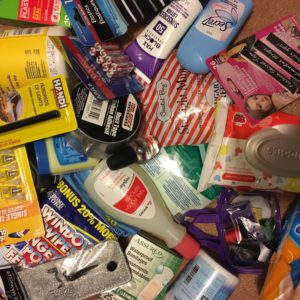 Gum/breath mints
Clear nail polish- for runners and touch ups
Chapstick
Bobby pins
Safety pins
Small first aid kit- bandaids at a minimum
Nail file
Tissues
Q-tips- great for cleaning and mascara runs
Hairspray
Lotion
Deodorant
Hand sanitizer
Fashion tape
Tylenol/Advil/etc.
Dental floss
Granola bars (or protein filled snacks)
Water, water and more water
Suntan lotion (if outdoors)
Bug spray (if outdoors)
Mini bottle of favorite liquor – you know you want to.