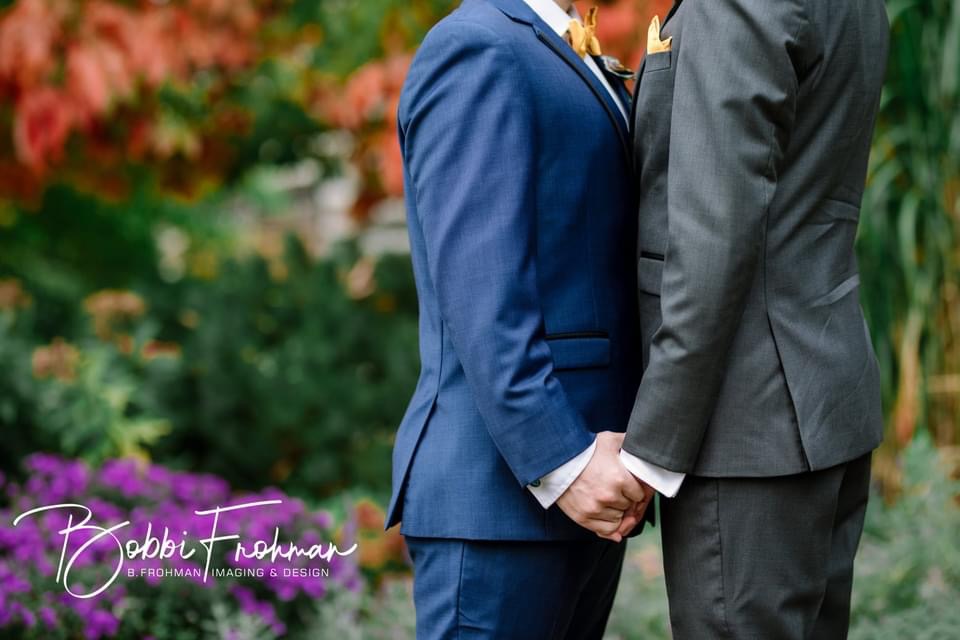 I want to start by saying that this blog may not be the most exciting for a couple planning their wedding. It will be educational and possibly filled with some heavy topics, but this is an important one that I feel compelled to write about today. See, as a wedding planner, I see the behind-the-scenes of a lot of businesses in the area.  Many of them claim to be "inclusive" to the LGBTQ+ community, but one look at some simple documents that they provide their couples can tell you they're not.  You cannot be "inclusive" if you still use the terms "bride" and "groom" on your intake forms or contracts.  Simple as that.  And that's just the starting point of interactions that couples have with wedding professionals.  I hope this blog will inspire you on how to change your everyday life and that it is a valuable tool for educating other business owners in the wedding industry.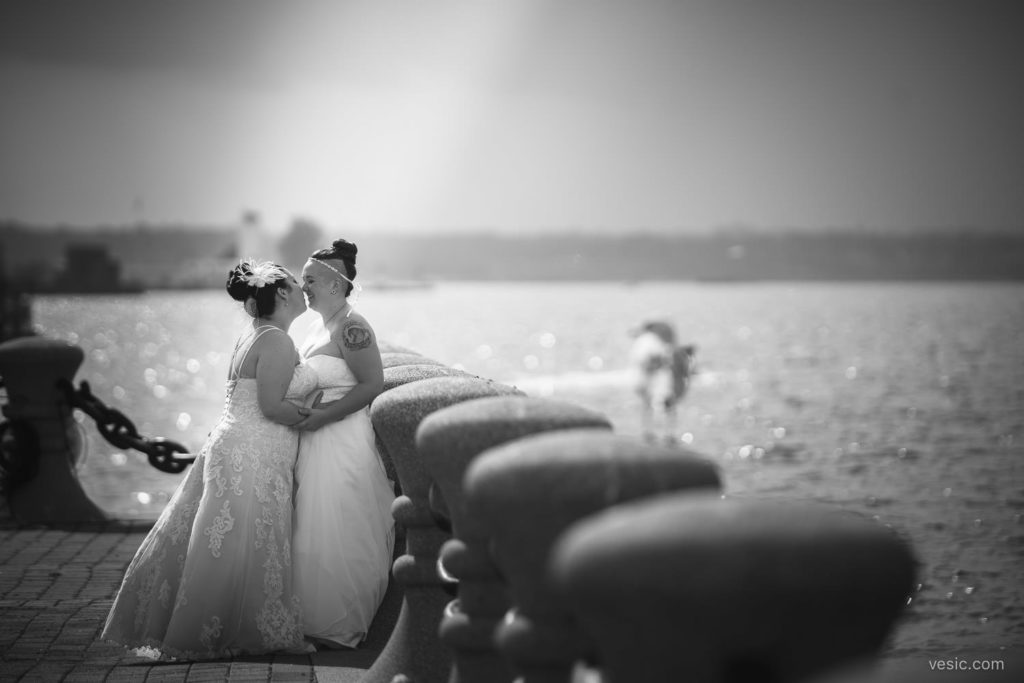 Vesic Photography
Who Are You To Speak On This Topic?
Before you go asking, "Who are you to speak on this topic?  Aren't you a straight, cis-gendered wedding planner?"  Yep, I am.  And I would never say that I am the perfect person for this topic.  I am just sharing my experiences and the education that I have received on the topic.  Because even I had to make changes.  See even though I have two moms, marched in LGBTQ+ parades and protests, volunteered for GLSEN for three years……I naturally had a heteronormative mindset.  When I started my company, my business was established and written with the idea that I was "inclusive" when in actuality I was just "accessible".  But I knew I wanted to be different, so I asked questions and educated myself, and made the changes necessary.  And you can too.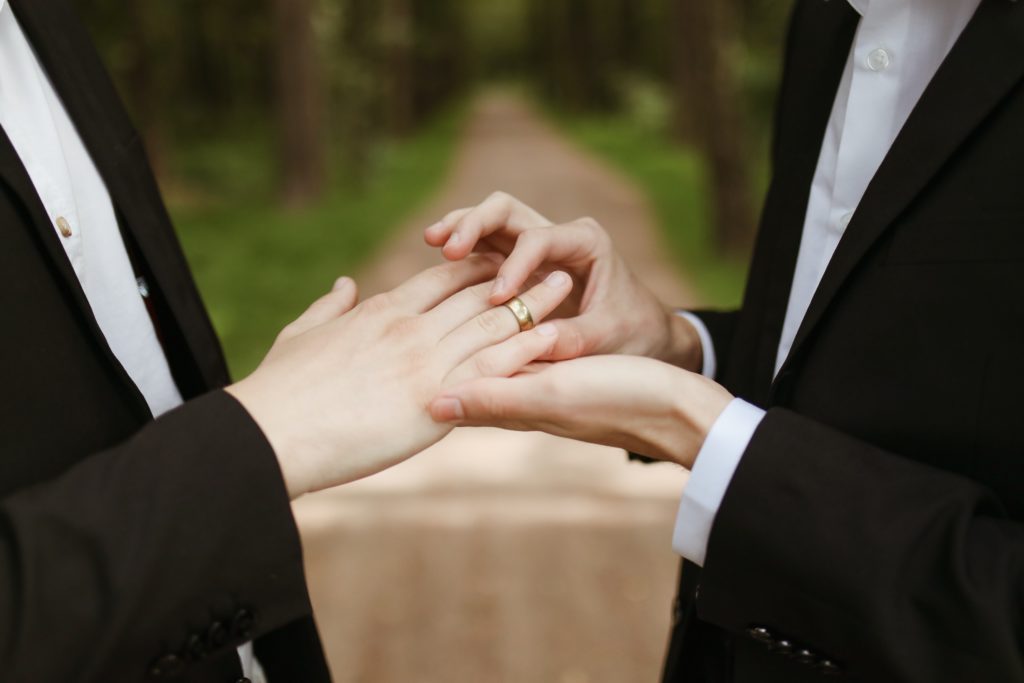 Polina Tankilevitch
What Is Heteronormativity?
So let's go back to the main topic here, what is heteronormativity?  By definition it is "of, relating to, or based on the attitude that heterosexuality is the only normal and natural expression of sexuality." (Merriam-Webster) Heteronormativity is where it is assumed and promoted that heterosexuality is the normal sexual orientation and that people fall into male and female roles.
In the wedding industry, there is this "Bride" obsession.  Take a few moments and just search the internet.  Look at big wedding planning sites, look at local wedding pros, read some wedding blogs, pick up a wedding planning magazine.  How many times do you see a Bride and Groom before you saw an LGBTQ+ couple?  What about Bridal Shows, Bridal Suites, Bridal showers, etc.  People are raised to believe that a "Bride" has been dreaming about her wedding since birth.  It is assumed that "the bride" is the one planning the wedding while "the groom" just shows up.  As a wedding planner, I get calls and emails from companies all the time boasting about how many "brides" they have in attendance at their shows, or how many "brides" utilize their website or service.
But SPOILER ALERT, not every wedding has a "Bride and Groom".  Some have two brides.  Some have two grooms.  Some have weddings where the couple doesn't want to use any of those terms.  So how do you think they feel when they go to a wedding professional's website and don't see themselves represented?  And not just once, but over and over again.  Wedding planning is a special time that is celebrated, but how can you feel special and celebrated when you don't feel included?  Heteronormativity harms LGBTQ+ couples because it makes them feel invalid and unrecognized.  And they deserve to be recognized and celebrated.  They need to see themselves in blogs, on websites, in magazines.  They need to know a wedding business is inclusive and when they read your intake form…..they know right then if you are or aren't.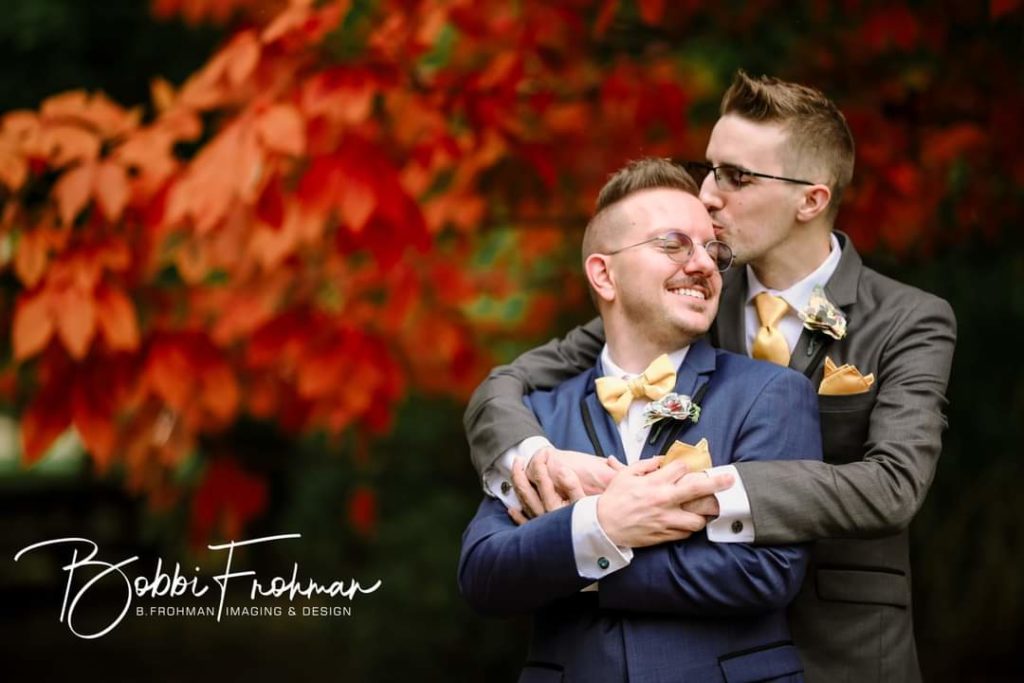 Bobbi Frohman Imaging & Design
How Do We Change That?
The very first thing you should do as a wedding business is to take a look at your website, questionnaires, intake forms, welcome packet, etc.  Look at how you refer to services or items you sell.  Every time I go to a venue and they show me the "bridal suite", I cringe.  Look for heteronormative terms and change them. Right now. This would be the best first step in removing heteronormativity from your wedding business.
Second, never assume titles.  Instead, ask your couples what they would prefer for their pronouns or title.  Or if a couple presents them without asking, make a note of it and use it.  When a couple goes to my website and fills in my lead form, they are asked their names and preferred pronouns.  When we have our consultation, they are asked what they want to be called.  And anything is an option in my book.  Bride, groom, merrier, nearlywed, their name, goddess…whatever!  Ask what they prefer and then to only refer to them as that throughout the rest of the wedding planning process.  Also, add your pronouns EVERYWHERE!  Your website, your email signature, your social media.  Something as simple as that can show that you recognize and are open to any and all pronouns.
I also want to mention the wedding party.  Notice how I didn't say "bridal party"?  Tradition is out the window and a lot of couples are doing mixed-gender wedding parties.  There may be a Man of Honor or a Best Woman or a Person of Honor. Before you start asking people to line up for the ceremony or for the introductions into the reception, be sure to ask each member of the wedding party what they would like to be referred to as. Examples Of Inclusive Language
Here are just a few other options of ways to change your language to be inclusive:
Bride/Groom: Partner, Merrier, Nearlywed, Celebrant, or Client

Bride and Groom: The Couple, Clients, Nearlyweds, Merriers, Celebrants, Partners, The Brides (if there are two women), The Grooms (if there are two men)

Bachelor & Bachelorette: Bach Party or Pre-Wedding Party

Bridal Party: Wedding Party, Wedding Squad, Entourage, or Honor Attendants

Bridal Suite: Wedding Suite, Green Room, Getting Ready Suite, Couple's Suite, or Honeymoon Suite

Bridal Portraits: Wedding Portraits, Pre-Wedding Portraits, or Formal Portraits

Bridal Shower: Wedding Shower or Pre-wedding Party

Bridal Show: Wedding Show

Bridal Gown: Wedding Gown
Bridal Bouquet: Bouquet
Flower Girl: Flower Child, Flower Attendant

Menswear: Formalwear, Attire, or Suits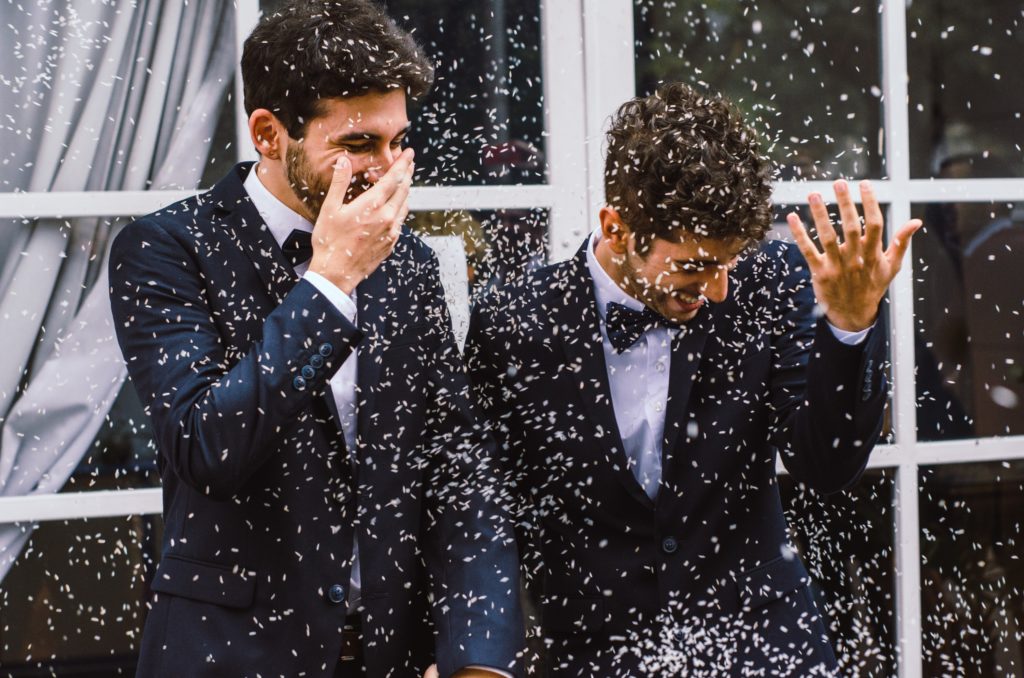 Agustina Tapia
Any Change Is A Change In The Right Direction
As I said before, when I started my company, I was not as inclusive as I thought I was.  But I learned what I needed to change and you can too.  You have been raised in a culture where heteronormativity was, well, the norm, so you have a lot to unpack and reverse.  That is not something that happens overnight. But there are so many resources out there that can help.  If I was to recommend any it would be Equally Wed Pro.  They have a fantastic certification course for becoming LGBTQ+ inclusive.
Remember, as long as you are taking consistent steps to move away from heteronormative thinking, then you are taking steps in the right direction.